After trying multiple systems and various planner books I've come to realize that I just like to customize my own lesson plan pages.  Below are the pages that I use to create my Homeschool Planner Pages for my children. I hope you will find them useful in your own homeschool.  Please feel free to share them by linking to this page (not the direct download) and please do not sell or host the files directly on any other sharing websites or blogs.

To download the files, simply click on the document image.
Preschool Lesson Planner Pages
The Preschool Planner Bundle includes: planning sheets for your weekly learning center, themes and daily lesson planning sheet.
One page Weekly Thematic Unit Planner for Elementary Studies.
I use the Preschool Read Aloud Lesson Planner (2-page spread) for planning out our Before Five in a Row (BFIAR) lesson plans. If you aren't familiar with this wonderful book for 2-4 Year olds by Jane Claire Lambert you should really review it as well as the companion book, Five in a Row.  This form is also useful for planning out any other read alouds (with related activities) that you would like to share with your child. If you've never done this before it really is a favorite with children and develops a deeper love of reading as well as the books you share.
Elementary Level Lesson Planner Pages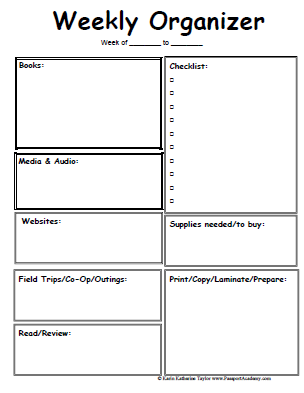 This form is perfect for those who like to prep their lesson plans by the WEEK.  This is where I record the library books that I need to pick up, items I need to copy, laminate or prepare, field trip ideas and more.  This can be used a stand alone page or combined with other pages to create your own custom Homeschool Planning notebook.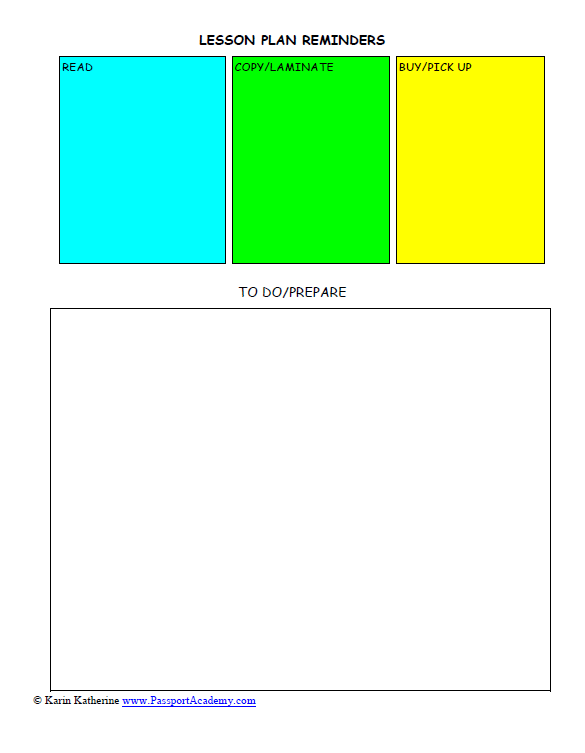 This form is meant to be used on a clipboard or just as a "to do" sheet that you throw away when you are finished using it.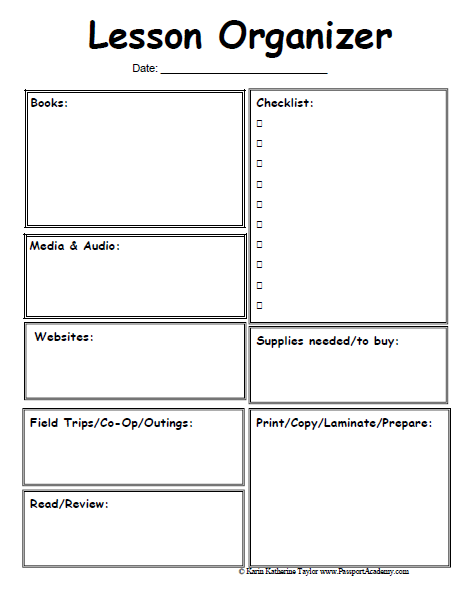 This form can be used on it's own or combined with the Lesson Plan Organizer  (copy back/front) and insert into a binder so that each page faces each other in a 2-page layout.  I use it with the Lesson Organizer prep sheet on the Left and the Lesson Planner (below) on the right.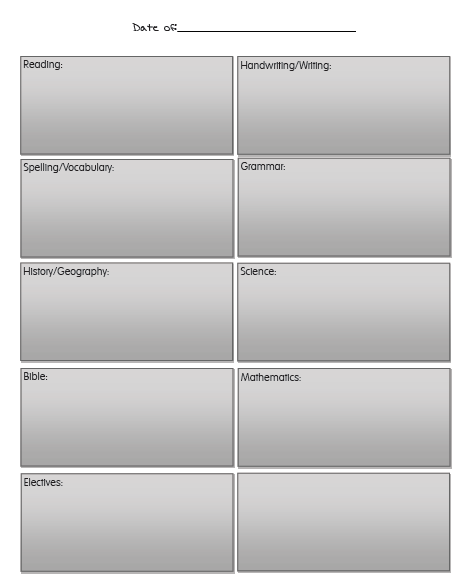 Write in your lesson plans in the boxes provided. The empty boxes can be used for your own subjects.  Can be used as a stand alone planning sheet, or used by itself or with the Lesson Organizer Prep sheet or Weekly Organizer to create a custom planning notebook.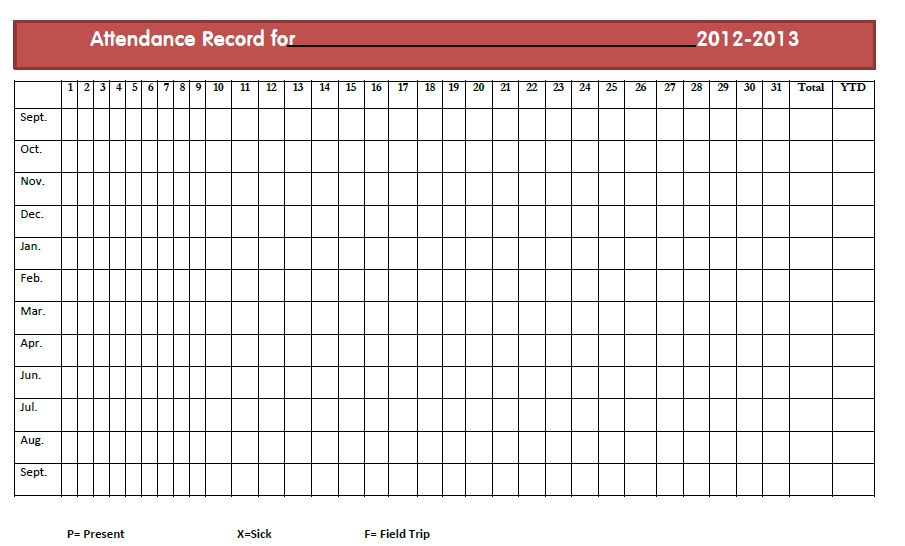 Track student attendance, field trips and sick days with this attendance record.  Use one sheet per student.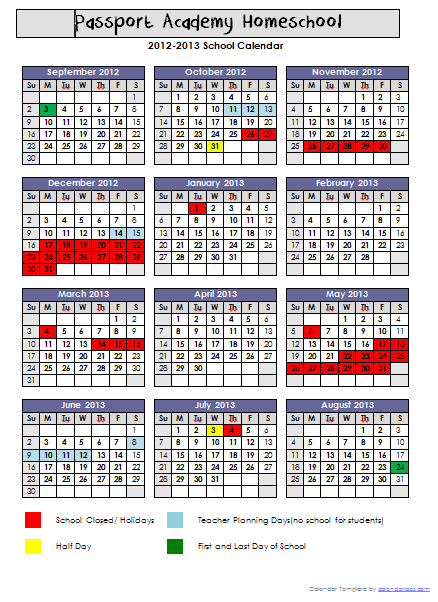 You can make your own academic calendar like this one using the FREE calendar template from Calendar Labs