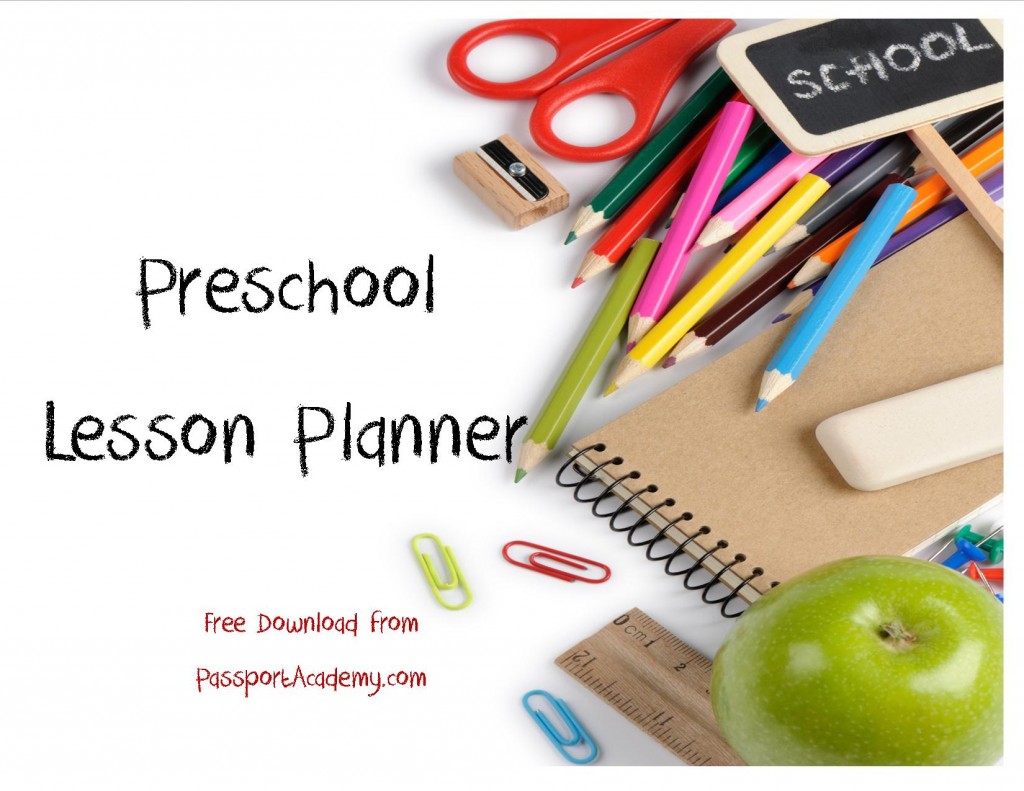 I've been on an organizing binge this month.  I finally got around to creating a Preschool Lesson Planner that works for me and I'm excited to share it in case it may be useful to you in your own homeschool.  If you use any of my pages I'd love to see pictures and hear how it's working for you!
Cover
You can add your child's name to the cover or if you are the sentimental kind consider having them write their own name on the cover.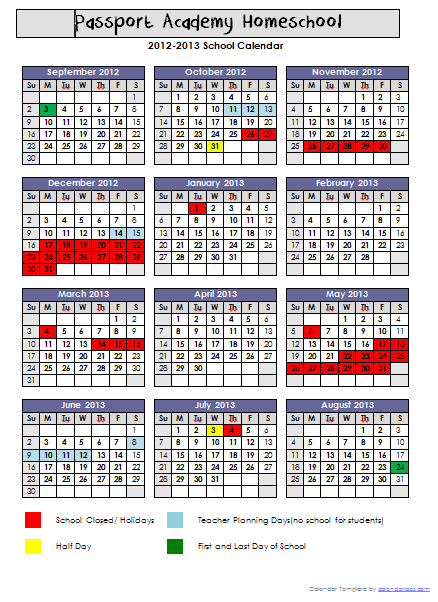 School Calendar
The first page inside my planner is our School Calendar.  You can create your own school calendar using a free template from CalendarLabs.com.   I also include our local School District's calendar because like most homeschoolers we stay home when school is out of session (to avoid the crowds), so it's helpful to me to know the local school schedule.
Attendance Record
Homeschooling laws vary by state but regardless if you must adhere to a specific number of days/hours it is generally helpful to keep track of your school days, if only for your own peace of mind.  Visit HSLDA to review your own state's homeschooling laws.
Preschool Lesson Planner Page Bundle
Learning Centers
I love Learning Centers so when I created my own lesson planner I wanted to have a page where I could be more intentional about planning weekly learning center activities to support our preschool studies.
Theme pages
Since I don't follow a set curriculum for preschool I tend to plan our our preschool studies by theme.  The weekly theme planner helps me keep track of Circle Time Activities, Music/Movement, Read Alouds, Field Trips/Extra Curricular Activities and Art projects.  Last year I let our art projects drop and I'm working on changing that this year.
I've also created a Weekly Thematic Unit Planner which is a simpler form that could be used for Kindergarten or Early Elementary students.
 Preschool Lesson Pages
I plan out our lessons using: Bible, Language Arts, Montessori, History, Science and Math as our subjects/categories. I include 5 pages (printed double-sided on 2 pages).  You should adjust this to suit the number of days you plan on having formal lessons.
For our BFIAR lessons I created this two page Preschool Read Aloud Lesson Planner (works great with BFIAR or any read aloud study).  One page is copied on the other side of the remaining  lesson plan page and the other is it's own single sheet on the right (when laid flat).
This lesson planner includes the correct number of pages to correspond with the Before Five in a Row Curriculum. After that time I've added in the Weekly Thematic Unit Planner as a filler as I plan on writing my own lesson plans based around Classic Children's literature.