We were blessed to have been able to design our home and create spaces that support our homeschooling efforts and personal preferences.    Although this was the first home that we were able to design from the ground up, I've  never really felt our homeschooling should be limited to any one area.
Why confine yourself to one room if you don't have to?  

Aren't some rooms better for certain activities than others? 
Homeschooling throughout our home
Like most homeschooling families our Family Room sofa has proven to be a great place for read-alouds and watching educational videos and our Kitchen does double duty for science projects and practical life skills.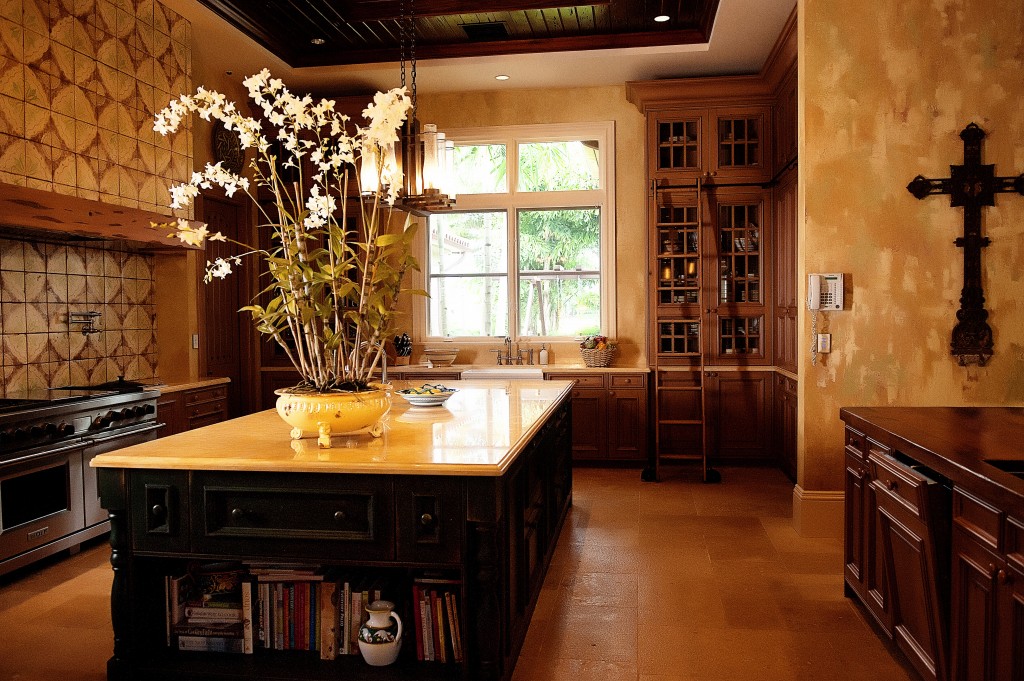 For messier projects, crafts and larger group studies you can find us out on the Lanai, especially when the weather is nice. During the cooler months sometimes we do our seatwork out here as well for a change of pace and to enjoy the weather and nature.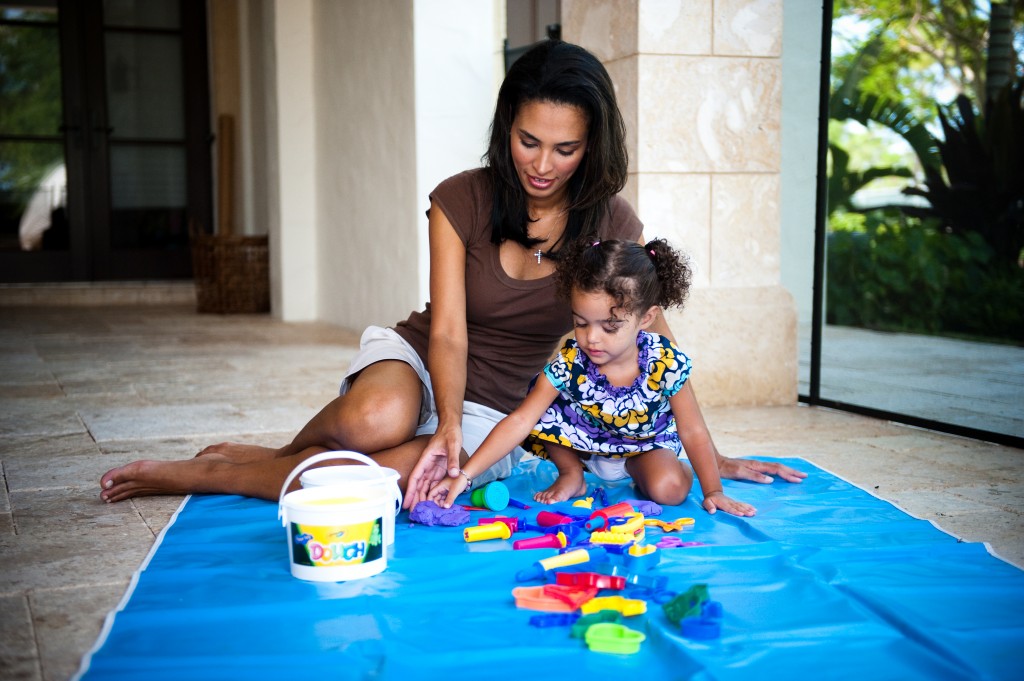 Traditional School Areas
The room I used to refer to as the "playroom" is really our Main School Room. It is modeled (as best I can) after a preschool room and Montessori learning area.  Our younger children spend the majority of their "school time" in this room although Our older  boys also enjoy spending time in here.  I try to create centers and rotate the activities on a weekly basis.  Sometimes I get busy (and overwhelmed) and it ends up being rotated on a monthly basis.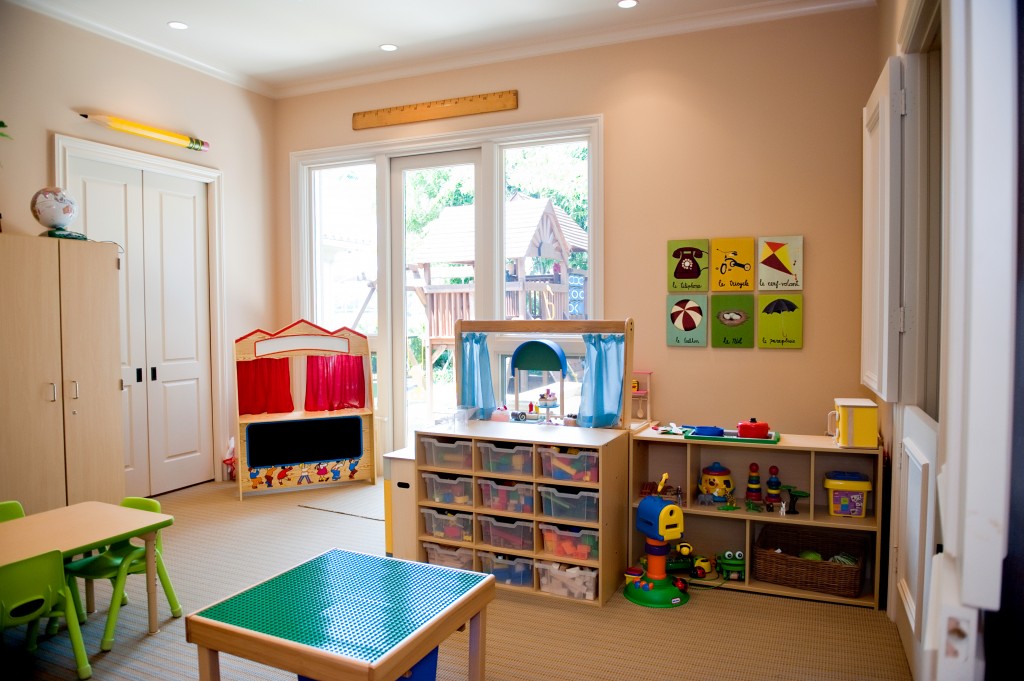 A popular center activity is our "Block Center"
The Boys Study is located on the 2nd floor just outside their bedrooms.  Eventually they will have their own computers here. In the meantime they can do some seatwork here and there is also a shared- bookshelf with their books.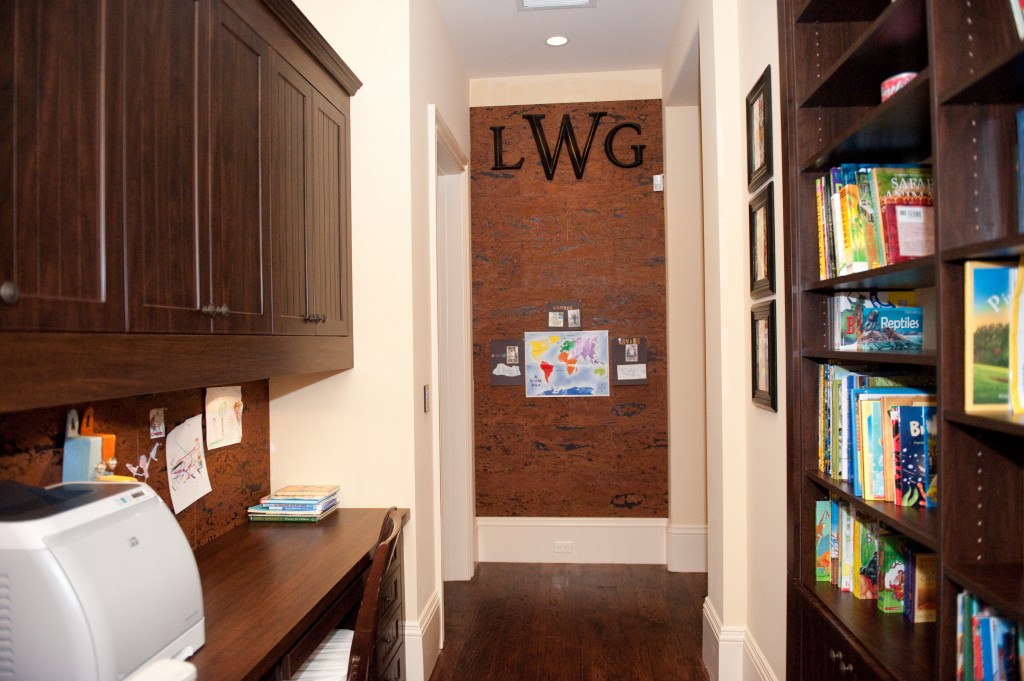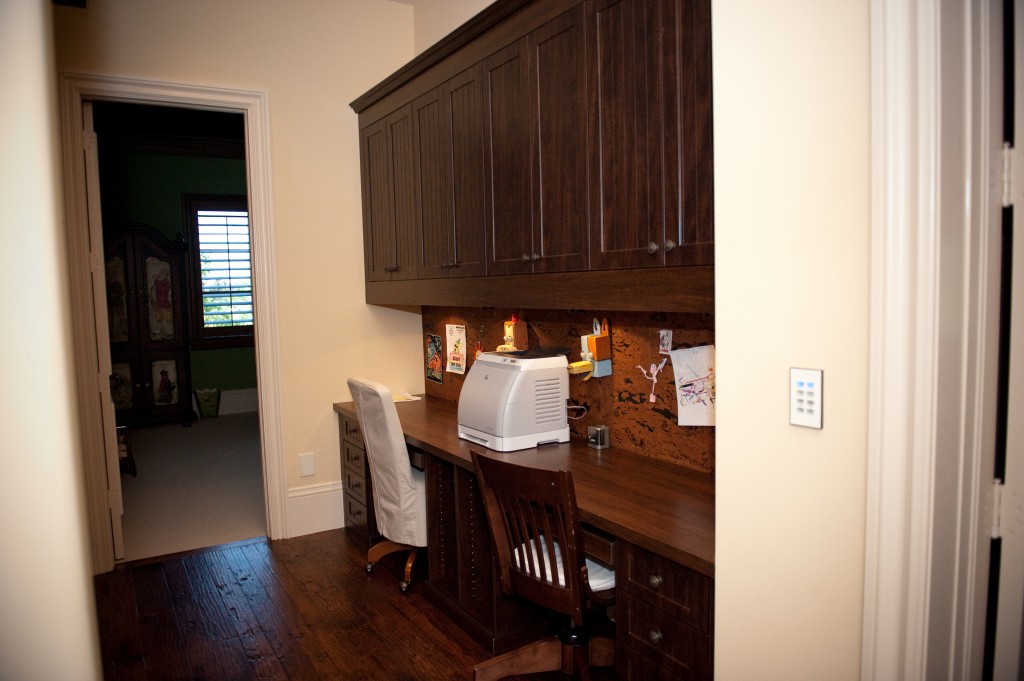 My personal office (AKA Mommy's Office)  is another area that is set up for schooling.  I am so blessed to have an interactive white board, 2 computers, and enough space to really spread out.  This room also serves as my scrapbook area and command center as Domestic CEO, or whatever we are calling homemakers these days.  I believe all Mothers need an area  (if not a room) of their own from which to run their home and preserve their sanity. 
(My office/School Room Photo Coming Soon!)

Outdoor Learning Spaces
Our driveway has become a favorite spot to break out the art easels and paint away the afternoon.

This playground area is located off my office and the Main School Room.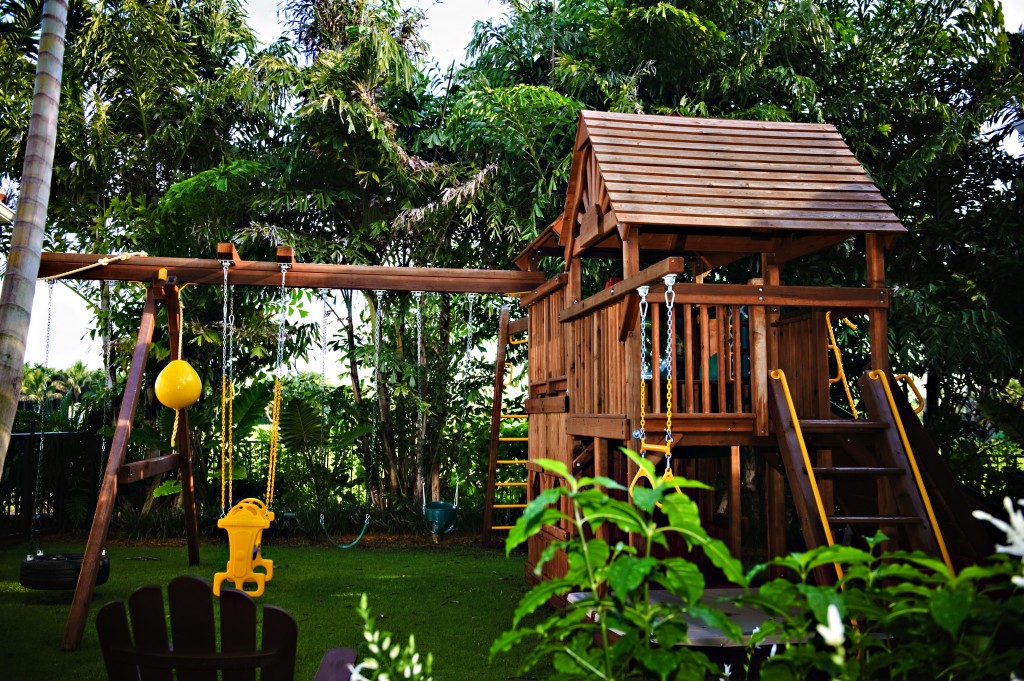 Recess/PE  is also conducted in the pool.  That's just one of the things I love about homeschooling in Sunny  Florida.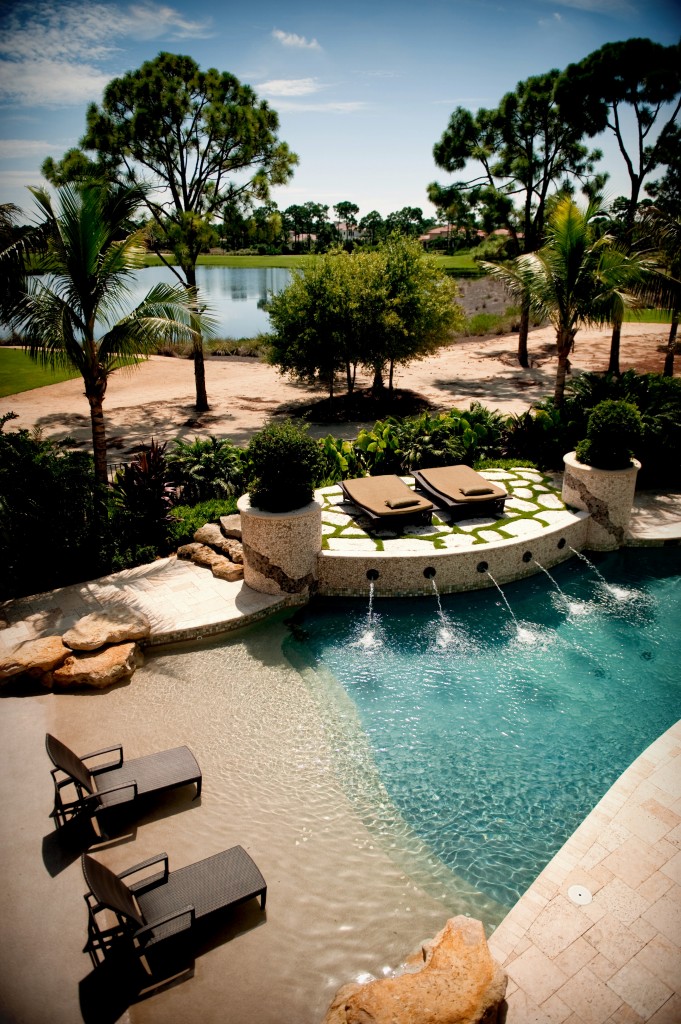 Homeschool Organization:
Next to bookshelves, a  Homeschool Supply Closet is a necessity!   If you cannot find it, easily reach it, or see it frequently; you won't be able to use it or remember it's there.  If  you don't have a spare closet then a  cabinet or bookshelf will do.  When we've been in temporary housing or smaller spaces  I've used CLEAR plastic tubs for our homeschool storage.
Remember, with a little tweaking you can take almost any idea and put it to work for you in your own space.
I hope something from our homeschool areas  inspired you in the creation of a space or spaces that will work for your family.  Even if it's just to think of your entire home as your school room, and not just one dedicated space.


Want to see more homeschool rooms?  Visit my Homeschool Spaces Pinterest Board and the Not Back to School Blog Hop!