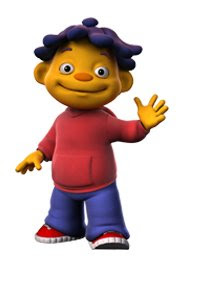 We found out about Sid the Science Kid from Outside the Sandbox and are so grateful to have learned about this neat science resource. The science kids in my house cannot get enough of the Sid website. We may have to declare each Saturday, Sid Science Saturdays!
Description from the PBS website:
The SID THE SCIENCE KID Web site is designed to further develop children's natural wonder and help caregivers to build a strong foundation for early science exploration. The site models scientific inquiry in everyday settings: a kitchen, classroom, and playground. Complementary online and offline activities motivate children to practice and internalize scientific methodology: "Observe! Compare! Contrast! Describe!"
The site is crafted to support a collaborative learning experience between child and adult and offers weekly features that help adult mentors to support and participate in the child's learning process.
Each week, the series features five programs centered on a single scientific concept. In parallel with the series, the Web site is updated each week to present online games, videos, and printable activities also tied to the scientific concept.
Visit the PBS Sid the Science Kid website to preview the show, download activities/experiments and check for showtimes in your area.
We recently completed:
Growing Plants
Frozen Fruit

Pictured above is G-man, Pumpkin, and Bear
To you it may look like a pan with grapes frozen inside ice, but to a Science Kid it is an investigation of reversible change and transformation.
If you want to explore this topic more try this lesson plan on Reversible and Irreversible change or try the experiment below.
Direct link to online experiment above.