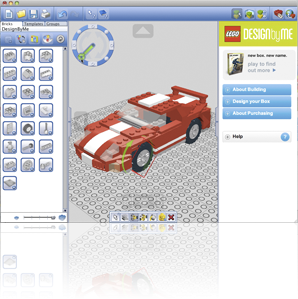 This is the time of the year that many students participate in Lego League or Jr Lego League competitions, but, even if your students are not participating in a Lego competition, there are many exciting Lego resources available to you.
The Lego Digital Designer is a free program (for PC and MAC) that allows you to virtually build your lego creation (using a variety of Lego bricks and collections) online and then, if you choose, order the parts you used so that you can build it in real life using a custom building guide model created for your lego creation.
Download your free copy of Lego Digital Designer today!
For those who want to go a step further this holiday season, you can also use the box designer to create the Lego box your special creation comes in and give it as a gift!