I'm really pleased with the Handwriting without Tears program that we are using for the second year. One of the things I love about it, is that it was developed by an occupational therapist, and utilizes a variety of tools which makes the program both interesting and fun for the kids.
We spend at least 15 minutes per day working on our handwriting and I've been very pleased with the results.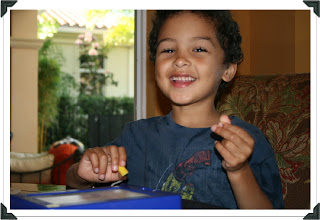 The Stamp and See Screen is one of our favorite resources. Whenever one of the children need a little extra help, I pull this out and they don't seem to mind the repetition or practice.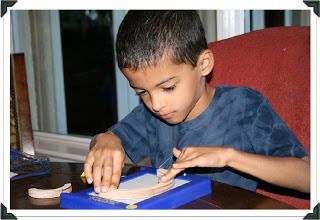 Other ways that I try to make handwriting practice fun is:
Creating our own books:
Younger students should dictate the story to you while you write it out and then copy what you wrote.
Playing Post Office
Writing on the chalkboard, white board or sidewalk
Making cards or Thank-you notes