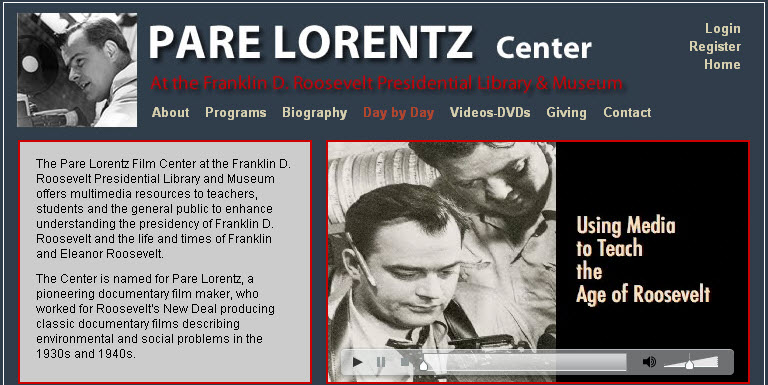 The Pare Lorentz Center at the Franklin D. Roosevelt Presidential Library and Museum is offering teachers free films on loan that document a range of American historical events: Presidential inaugurations, the first atomic mission, the Great Depression and more.
This is a great opportunity to bring your history books to life with documentary videos from the era.
Register for free account, browse and borrow.
Do you like these Teacher Tips?
Subscribe by email so you don't miss them!
Enter your email address:
Delivered by FeedBurner