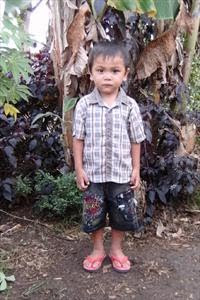 What do you call it when your faith mixes with compassion, humanity, prayer, generosity and your school curriculum?
Today we decided to sponsor 3 children from 3 different continents.

You can help give hope to a child in another country for just $38 per month. Our family feels we have a responsibility to do so, and that not doing so will cause us to be judged harshly.
"…From everyone who has been given much, much will be demanded; and from the one who has been entrusted with much, much more will be asked."
Luke 12:48
Whenever you think you don't have enough, remember that there is always someone else in this world with less.

Can you afford to sponsor a child? If you can, think of how your sponsorship will impact not only the child you sponsor but your own.
Will you consider adding a sponsorship into your upcoming curriculum budget? It may be the best money you ever spend.