It's that time again,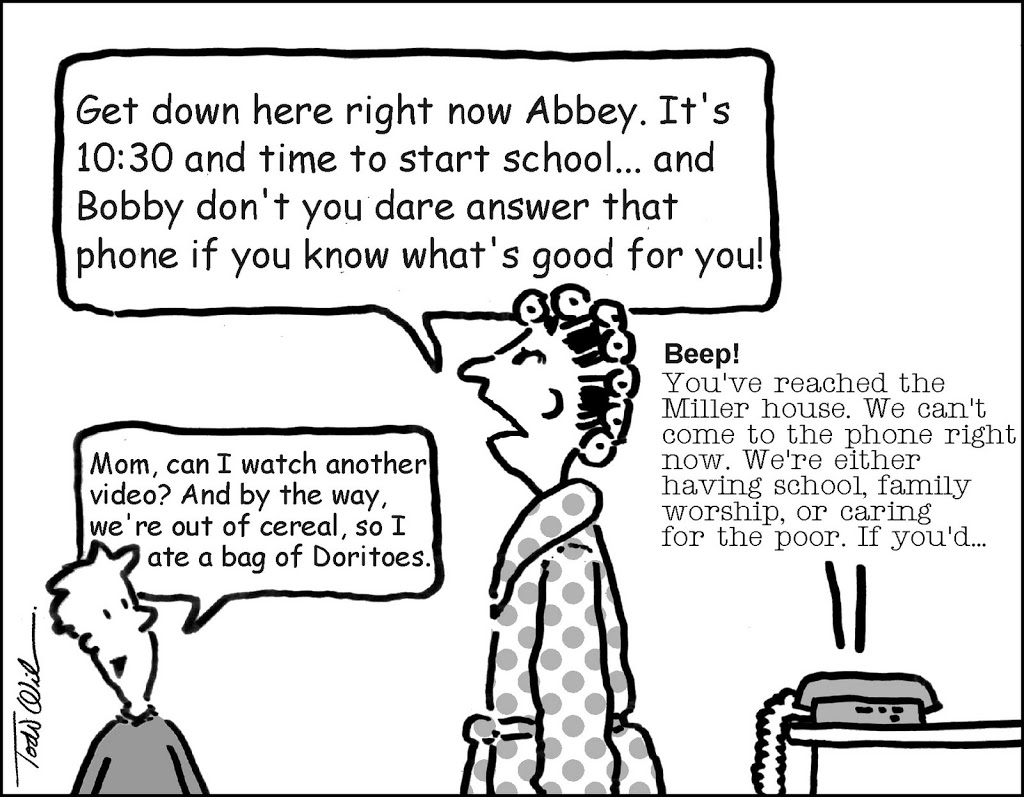 the official start of the school year is about to begin.
Are you ready? Until this year we were year round homeschoolers, then a new baby and a construction project came our way and we took the summer off. It had its blessings and its frustrations but it was the right thing for our family to do. Now, we are gearing up for "back to school day" and that is a blessing.
Getting ready for the new school year after having some down time (and a new baby) has caused me to think about what I expect out of the coming school year from myself and from my children. It's also caused me to think about my perception of other homeschooling mother's school year is going to look like.
You see in my mind, they have their acts together, and I don't. Sure I may have the color coded Outlook calendars and spiffy notebooks with typed lesson plans, but they are making french toast and oatmeal for breakfast, starting off with bible devotions led by their husbands, completing their studies and elaboarate lapbooks by noon and then devoting the rest of the day to volunteerism and work on their upcoming family mission trip, while we are only planning a vacation at Walt Disney World.
They scare me. Because they are far more qualified and accomplished than me. Their children never complain or fight with one another and the mother is never frustrated or self doubting in her abilities to homeschool. They scare me because I can see so clearly all the great things going on in their homes, that is not going on in my mine. They scare me scare me because, they do not exist. They are a figment of my imagination, whose sole purpose is to cause me to doubt myself, my children and my Lord.
As you start your school year, do not let them get to you too.
They, do not exisit. Your homeschool and your family do.