1.) You find out that another mom has a Moth that laid eggs and you are envious.
2.) You have tadpoles in your kitchen and meal worms in your cabana bathroom—and you think this is a GOOD thing.
3.) You spend days on the internet downloading and creating lapbooking pages for Homeschool Share.
4.) You look forward to your state's annual homeschool convention all year.
5.) You love being with your kids all day.
These are from Todd Wilson: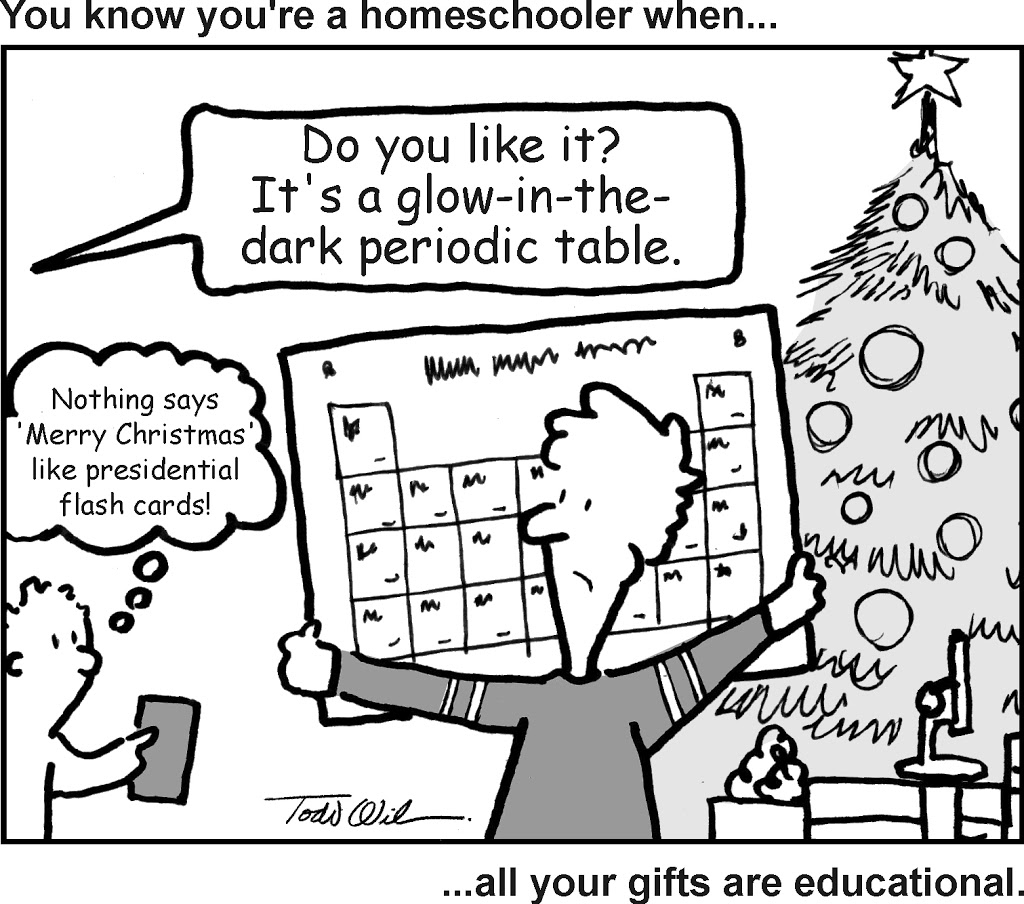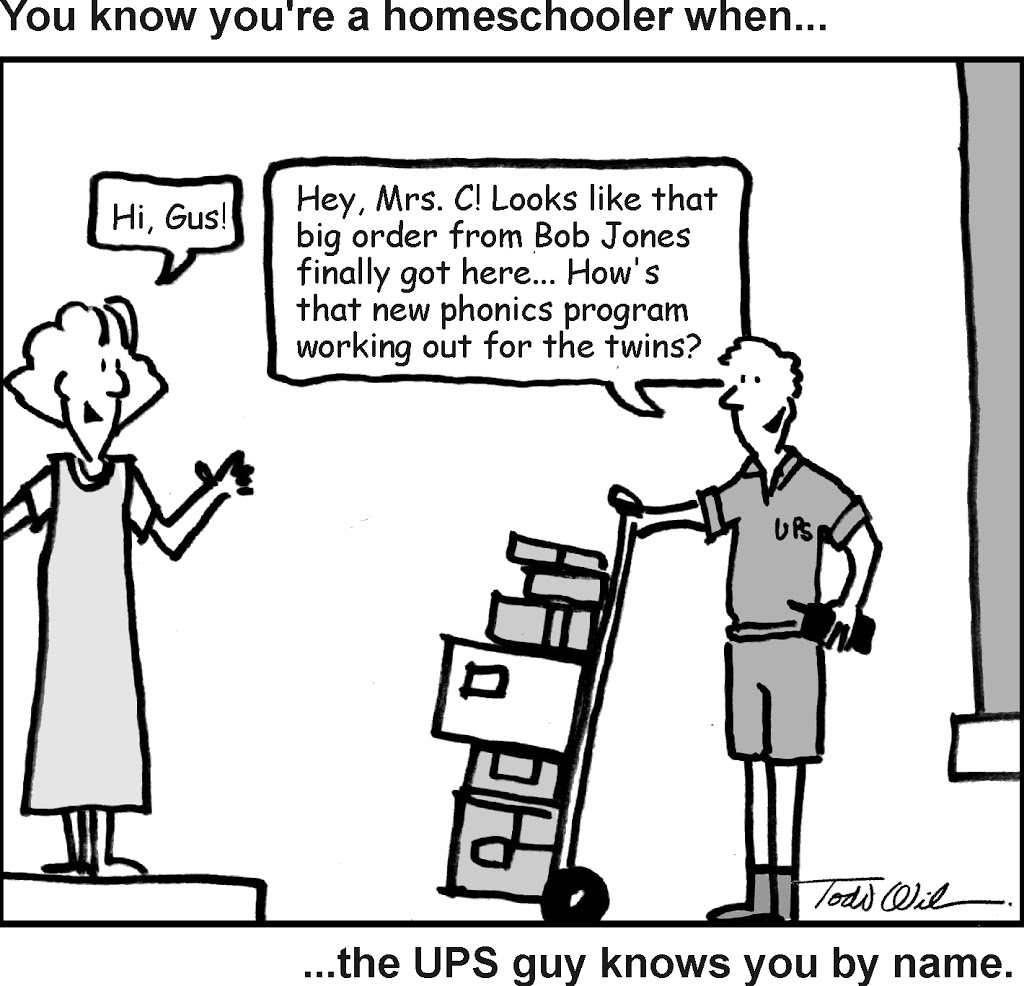 Have any funny or heartwarming ones you would like to add?
Please post them in the comments.