There is nothing like a field trip or lab experience to make you feel good about what your children have learned and are learning. The more of these we do, the more they seem to know, oftentimes to the surprise of the presenter. That was certainly the case today although we did learn a few interesting tidbits such as:
Porcupines do not shoot their spikes/quills in every direction when they are scared. They just raise their hair to expose the quills.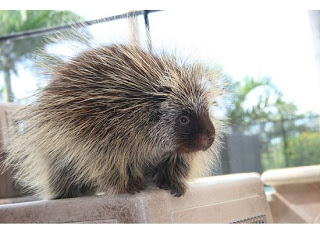 Anteaters have hook like claws that could break your finger. They use them in defense, to climb trees, and to dig for ants. They also don't smell that great!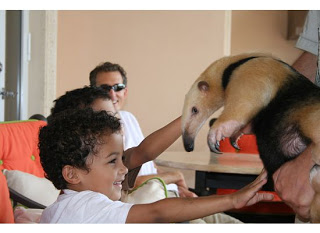 The Kinkajou is part of the bear family and not the primate family. They are also commonly referred to as "honey bears."
Living in Florida we never tire of looking at alligators. How many moms can say that they've had an alligator pee in their family room?
G-man shared with the group that an ALLIGATOR has a mouth shaped like a U, while a CROCODILE has a mouth shaped like a V.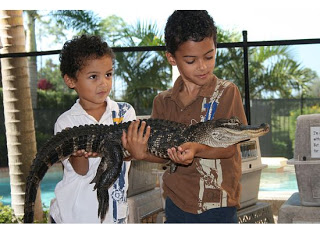 It is wonderful to be able to offer so many interesting hands-on learning opportunities to our children and to share with them the beauty of some of God's creations.