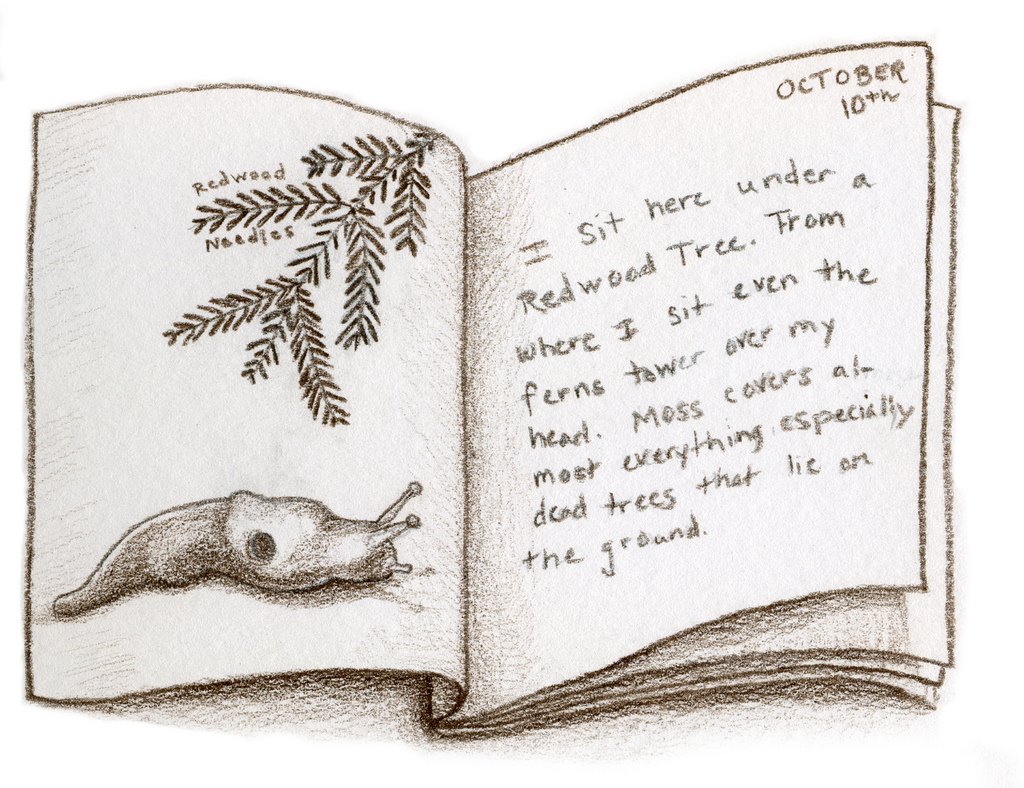 Lesson Plan:
Read pages 8-11 in YNGF
Create your own nature journal. You can email education@audubon.org to request a FREE copy of "Nature Journaling for Everyone"
Go on a nature walk and record your observations in your nature journal.
Look at samples of other nature journals either online or from the suggested reading below.
Illustration by Deirdre Gill

Online Resources:
Green Guide for Kids page on creating a nature journal
How to make/keep a nature journal
National Audubon Society Educator Resources
Shared Online Homeschool Nature Journal
Sample Nature Journal as a tool for learning
Charlotte Mason Style Nature Study Squidoo Lense by Jimmie
Suggested Reading:
Keeping a Nature Journal by Clare Walker Leslie
The Country Diary of an Edwardian Lady by Edith Holden
Have you finished Chapter Two? Share your projects and ideas with us by posting a comment or linking to your blog post below.