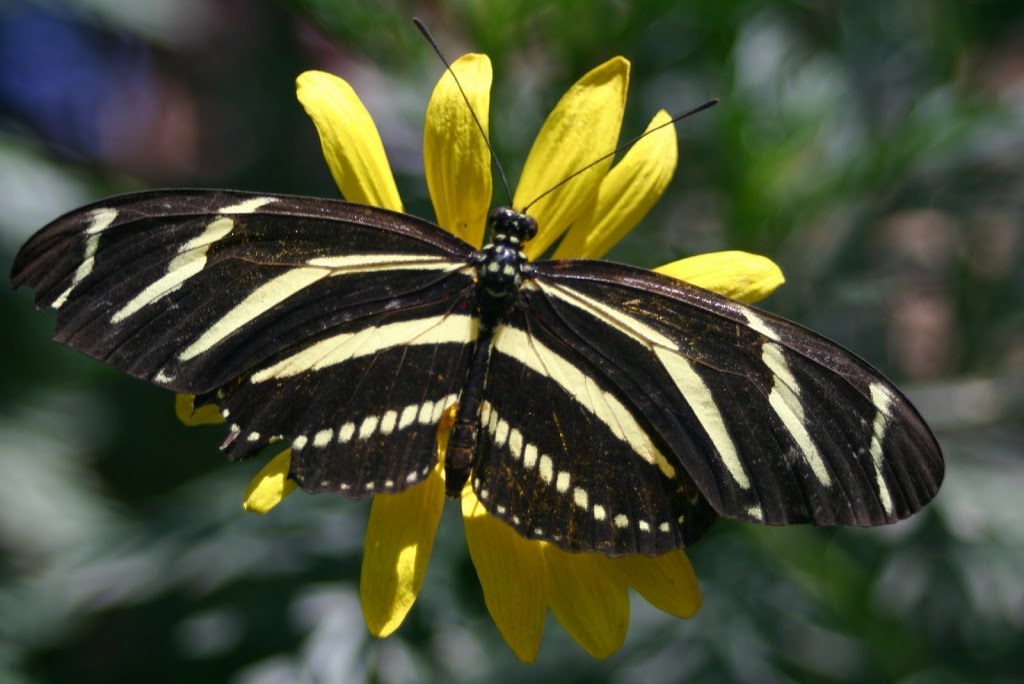 The Zebra Longwing Butterfly was adopted in 1996 as the state butterfly, or the State Insect. This beautiful butterfly has black and yellow bands on its wings. The underside of its wings has red dots near the body. The Zebra Longwing lays eggs only on Passion Vines, and the larvae feed on the Passion Vine leaves.


The Young Naturalist's Guide to Florida

, page 6
Activities:
Print out and color a Zebra Butterfly for your notebook.
Plant Passion Vines and Firebush to see if you can attract Zebra Butterflies.
Study the life cycle of a butterfly and purchase a kit to explore metamorphosis close-up.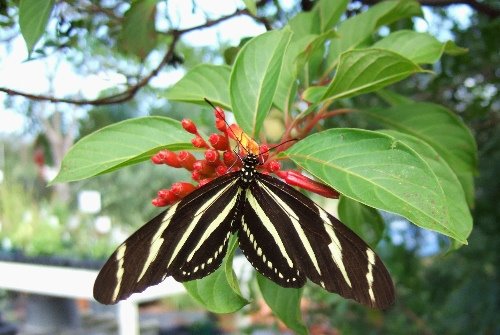 Additional Online Resources:
Visit this informative website with fantastic pictures of Zebra Longwing butterflies and information on their host and nectar plants.
Visit the Children's butterfly site, to view galleries, coloring pages, stories, and interesting facts about butterflies.
Learn about butterfly gardening here.
Suggested Reading:
Florida butterfly caterpillars and their host plants by Marc C. Minno, Jerry F. Butler, and Donald W. Hall
Field Trips:
Visit Butterfly World or Butterfly Rainforest to learn more about butterflies and see a Zebra Longwing.
Visit a local botanical garden with a butterfly garden.