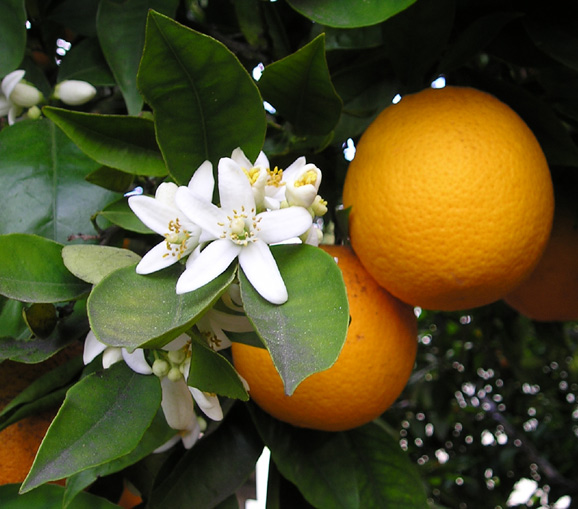 "One of the most fragrant flowers of any tree—the orange blossom is one of Florida's oldest symbols."


The Young Naturalist's Guide to Florida; page 4
Did you know…
The orange tree was first found in Southern China and North India. Because Europeans in the 1500's valued the fruit for its medicinal qualities, it was imported by Portuguese traders into around the sixteenth century. By the seventeenth century, small greenhouses were being built in Europe to cultivate orange trees, which by then were known for their sweet taste. The orange tree reached America in the nineteenth century, introduced to Florida by the French. Today, California, Arizona and Florida are the chief orange-growing states in the Unites States.
excerpt above; read more here.
Activities:
Download and print the State Flower coloring page for your notebook.
Field Trip:
Visit an orange grove.
Additional Online Resources:
Flowerpedia Orange Blossom page.