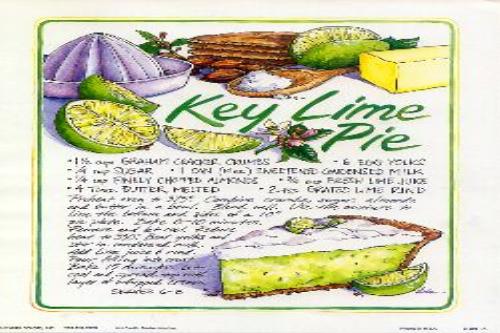 In 2006, the Florida legislature named the Key lime pie the state Pie, after several years of consideration. Sweet potato pie was the other contender.


The Young Naturalist's Guide to Florida

; page 6
Activities:
1.) Read the history of the key lime pie
2.) Either make or sample a key lime pie with your students. You may also want to try a Key Lime Pie on a stick or other key lime pies available from Key Lime Shop.
Additional Online Resources:
Click here to view House of Representatives SB 676- Official State Pie/Key Lime bill