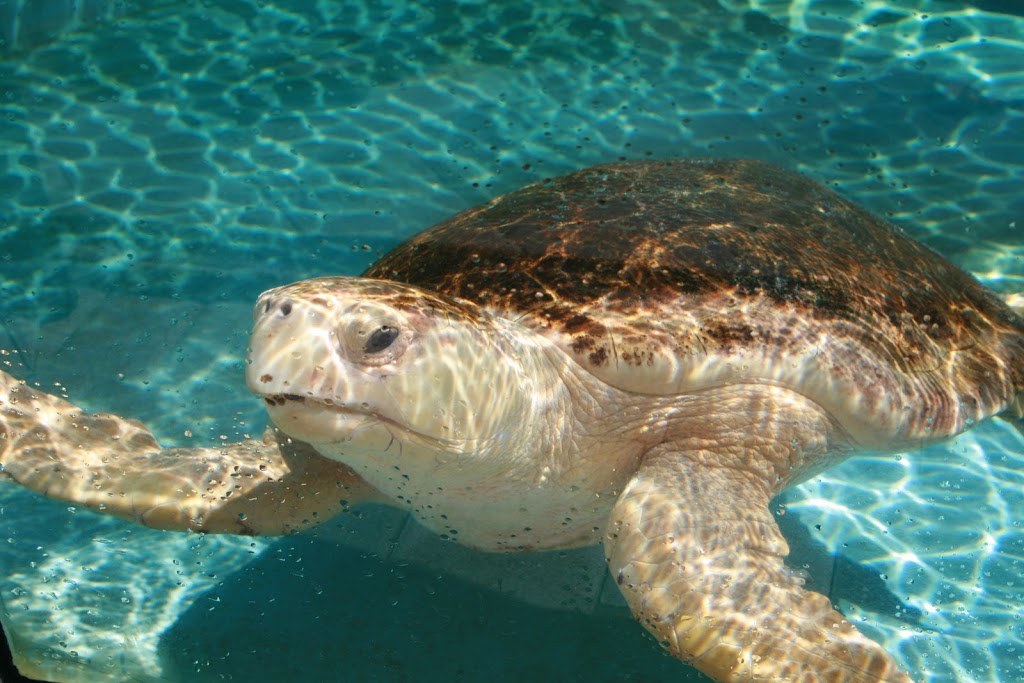 Loggerhead Marinelife Center is an amazing place to visit with children. It is a sea turtle hospital for injured and rehabilitating loggerhead sea turtles, green sea turtles, leatherback sea turtles, Kemp's ridley sea turtles, and hawksbill sea turtles. Although it is self-guided, there are plenty of docents and volunteers available to answer your questions. The new facility is comfortable with ample parking and turtle viewing is easy for even the youngest child.
Private tours are available Tuesday-Saturday by calling (561)627-8280. The tour is one hour in length and is $5 per adult and $3 per child. Tours can be tailored to your needs with prior notification. Some tour guides will take groups to the beach to discuss beach ecology, pollution, sea turtle nesting biology and ocean ecology. If this interests you, please be sure to mention it when making your reservation.
A variety of educational programs are available including Turtle Tots, their program for 3-5 year olds. Contact 561.627.8280 x105 for more information.
Exhibits include: an exhibit hall featuring the history of Loggerhead Marinelife center, The Archelon exhibit featuring the replica skeleton of an ancient sea turtle, Beach Ecology and Shells! an interactive drawer experience, the rehabilitation center and an outdoor children's play area. There is also an on-site museum gift shop.
You may also adopt a sea turtle or view current patients here.
Admission is free, but a donation is appreciated. Memberships are also available and encouraged. Click here to view membership levels and benefits of membership.
Contact Information:
Loggerhead Marinelife Center
14200 US Hwy. One
Juno Beach FL 33408
561-627-8280 fax 561-627-8305
Hours:
Monday-Saturday 10-5 and Sunday 12-3.
Have you visited Loggerhead Marinelife Center? Share your field trip below!