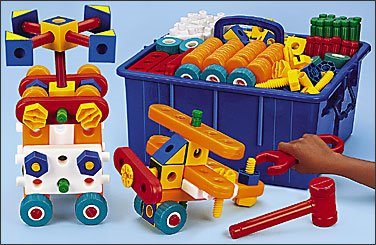 Block centers aren't just filled with blocks anymore
Standard wooden blocks, also called unit blocks, such as the ones available from Dr. Drews Blocks, have long been a staple in block centers, but they don't have to be the only ingredient. Today, unit blocks come in all shapes and sizes and are made from a variety of materials.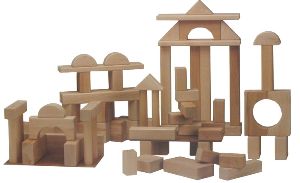 All block center manipulatives should:
encourage open ended play,
develop hand-eye coordination,
develop gross & fine motor skills,
encourage language skills,
require thought/concentration & assembly

Continue reading my article on "How to create a block center in your home" here.