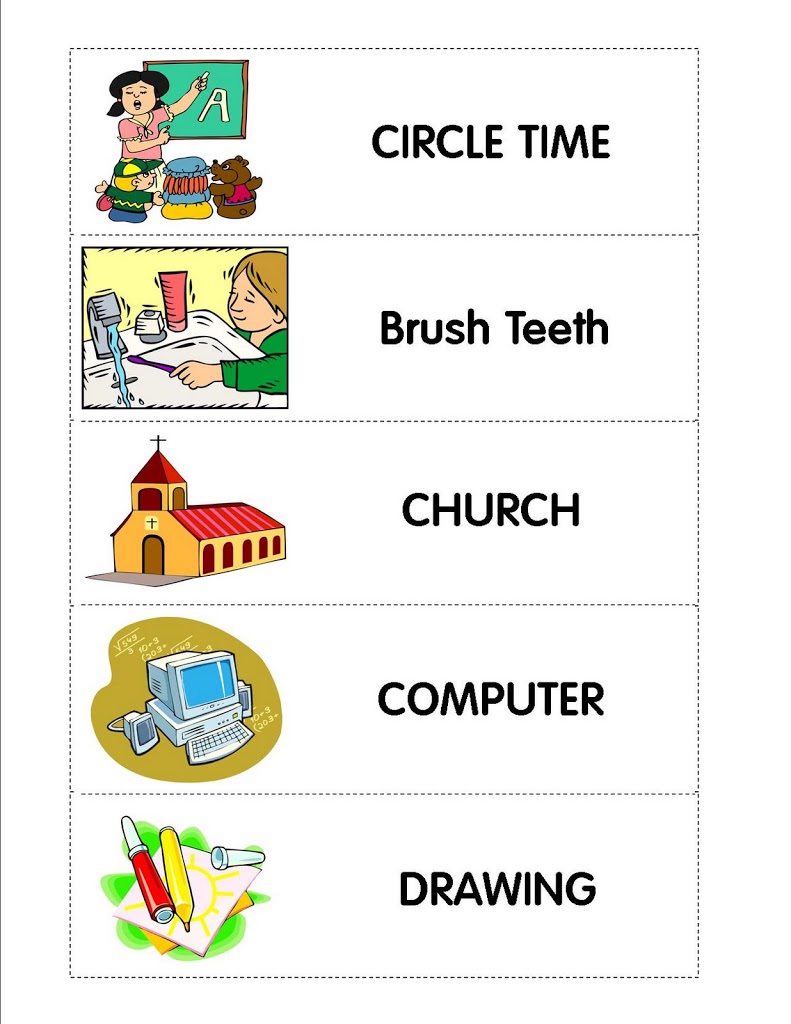 If you have young children who are always wondering what are we going to do next, or when are we going to do (insert activity here), then it is probably time to create a schedule chart in your home.
A schedule chart allows you to post the events or activities of the day, in the order they are to happen. I've included 47 cards that I use in my homeschool here, but they may be useful to any parent with preschool to elementary age children.
You may download the schedule cards here.