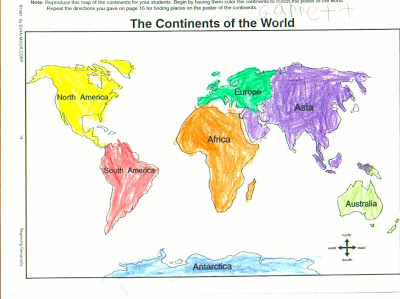 Geography is fast becoming one of our favorite weekend subjects. Pumpkin, G-man and Bear have all learned the 7 continents and their location. We are involved in a geography co-op on the continents and then we are working on our own geography lessons using Evan-Moors' Beginning Geography series Volumes 1-3.

The focus of Volume 1 is learning how to use/read a map as well as working with different types of maps.


I was really pleased with the exercises in this reproducible workbook and the kids are really enjoying learning how to use various types of maps.
Resource used:
Beginning Geography Volume 1