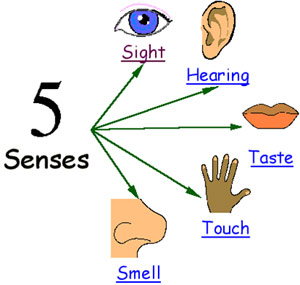 This week our Preschool Unit is on the 5 senses and since this is usually a fun unit and review is good throughout a child's education, I've decided to let the older kids join in too.
Recently, I was inspired to take this opportunity to teach the children about famous people in history who overcame the loss of one (or more) of their 5 senses and were still able to lead very full and successful lives.
Ray Charles & Stevie Wonder became world renowned musicians in spite of the fact that they were blind.
Beethoven continued his career as a composer despite going deaf.
Helen Keller, who was both deaf and blind, learned how to communicate through sign language, speech and learning to read and write.
Helen Keller's Greatest disappointment in life…
Ray Charles performing Georgia on my mind…
Lesson Plan ideas:
Online Resources:
Have you ever taken a traditional unit and put a twist on it?
Do you have any ideas to add to my senses unit?