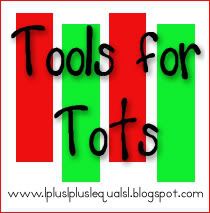 Lately I've started to create
Learning Centers
to use with Pumpkin as part of her school time with Mommy. I recently created these
number cards
to help her with numeral recognition, and counting using
one to one correspondence
. She really enjoys selecting the clothespins for the cards. To make them sturdier you should laminate them. The cards shown below are just created from heavy card stock. I stamped the numerals by hand on each page but they could easily be printed on a computer. The smaller clothespins are a little more difficult for Pumpkin but it does also help with her fine motor skills. Sometimes we just lay the clothespins on the cards and other times I use larger clothespins which are easier for her to use.
Along the same lines we also created a
Counting Book
together. I stamped the pages of the book with numerals 1-12 and then Pumpkin selected various stamps and stamped the corresponding number of animals or sea creatures to that page. She really enjoys making books and showing everyone her work.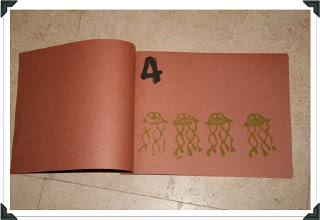 Visit

Carisa's

blog for more Tot Tool ideas shared by other

homeschool

moms.