Homeschooling allows us incredible opportunities for hands-on learning as a family.  For us, most of our hands-on learning opportunities come through field trips, both locally and across the USA.  Instead of my children experiencing field trips separately, we can experience them as a family.  We can also go on as many field trips as our budgets and time allow for.
Many homeschool families even take weekly field trips (usually on Fridays).  When our children were younger it was not uncommon for us to have 2-3 field trips a week! Who wouldn't enjoy that?
Top 10 Reasons our children like homeschool field trips
It's okay to have fun (and be silly) while learning!
#1
Desert Museum Arizona
Learning can be an adventure, especially when it's done on an RV
Your Mom just doesn't just let you hold an alligator, she takes your picture too! 
 Austin Texas to visit the largest Urban Bat colony in the United States. 
It's fun to learn with your siblings, even if they're younger (or older) than you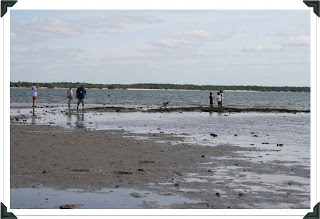 Ten Thousand Islands
 Travel learning beats textbook learning—every time.