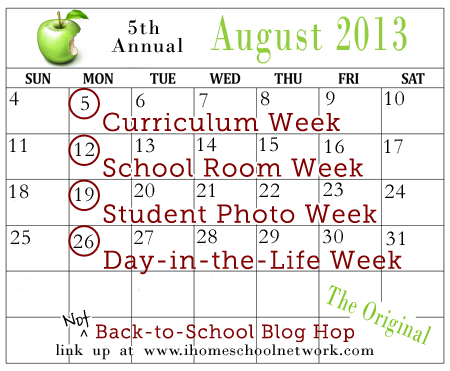 One of my favorite homeschooling blogging traditions is to participate in the Not Back -to-School Blog Hop.  This year, I'll admit that it kinda snuck up on me and here I am in Philadelphia on a business trip with my husband and kids where we are enjoying jam packed days of fun and field trips.
I will post our curriculum choices here on August 9th when I update this post.  In the meantime I didn't want you to miss out about knowing about the Back-to-School Blog Hop.
You can participate by linking up to Curriculum Week or just reading about what other homeschoolers are using.
Because it's always fun to gather and dish curriculum, isn't it?