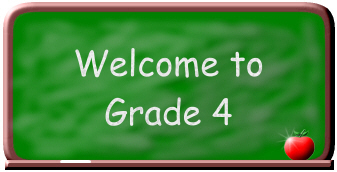 Bear and G-Man are now 4th graders.   Sometimes I need to sit back in wonder about that.  When I began homeschooling I was just  hoping to make it through the preschool and Kindergarten years, and now we have 4th graders!  Our handsome little homeschool guinea pigs are thriving and growing.  I just need to give Him praise about that one!
I am excited to share our upcoming school year plans with you:
Language Arts Resources
Last year our handwriting began to slip so we are going back to practicing our penmanship more intentionally:
We will continue with Handwriting without Tears because we've used that program from the beginning and have been successful with it. However, I feel the boys do need additional practice and I like the idea of introducing them to copywork as another means of practicing their cursive handwriting.
Literature Assignments & Discussions:
The Lion, The Witch and the Wardrobe by C.S. Lewis
King Arthur and his Knights of the Round Table by Roger Lancelyn Green
The door in the Wall by Marguerite de Angeli
The Swiss Family Robsinson by Johann David Wyss
The Adventures of Tom Sawyer by Mark Twain
We are using study guides from Memoria Press and Progeny Press as guidelines for discussion in addition to beginning graphing and diagramming stories.
Mathematics
We have used Singapore Math with our children from the beginning.  After attending a workshop with Dr. Yeap Ban Har, I am even more committed to using Singapore Math with our children (and continuing my training).  I am working on a post about my experience at the conference and what I learned.
Science Resources
Science is my favorite subject to teach and I find myself using an eclectic mix of resources each year instead of a boxed curriculum choice or traditional science textbook.  This year the boys did have a request for me and that was to explore Solar Power.
I really liked the Green Science kits:
We also enjoy using Lego Education products and have added the  Lego Education Renewable Energy extension pack, Amazing Mechanisms WeDo activity pack, and the WeDo Resource Set to our collection.  It is truly amazing what you can do with Legos and a computer these days!
Social Studies Resources
We continue plodding along on our  American History I (I feel like we'll never finish!) and are considering beginning Story of the World Ancient Times after the Christmas break.
Geography Resources:
Road Trip USA (We are using this study for states that we actually visit)
Trail Guide to World Geography is a new purchase for us that includes mapping, atlas usage, culture, research and notebooking with minimal preparation from the teacher (whew!).  It is a flexible program that I'm looking forward to using with our boys and maybe their 2nd grade sister.
Classical Music Resources:
Last year we enjoyed using Susan Hammond's Classical Kids collection (buy every DVD you can!) as our first introduction to an classical music education.  This year we will continue our study with the following resources:
A young Scholar's Guide to Composers
Paganini Master of Strings by Opal Wheeler
The Adventures of Richard Wagner by Opal Wheeler
Mozart the Wonder Boy by Opal Wheeler
Sebastian Bach the Boy from Thuringia by Opal Wheeler
Chess Resources
This year we are going to dive deeper into our study of Chess.  Thankfully the boys have my husband to practice their chess skills with!
Chess Basics by Stephen A. Schneider
Chess Openings 1 by Stephen A. Schneider
The Chess Tactics Workbook by Al Woolum
Fritz and Chester's Chess for Winners
Foreign Language:
You wouldn't think it would be so hard to find a Spanish Tutor in South Florida, but it has been. This year we are just giving in and using Rosetta Stone Espanol—as a family!
 Related Links:

Homeschooling & Curriculum Choices 2012-2013

2nd Grade Curriculum Choices (2012-2013)

Pre-K 4 Curriculum Choices (2012-2013)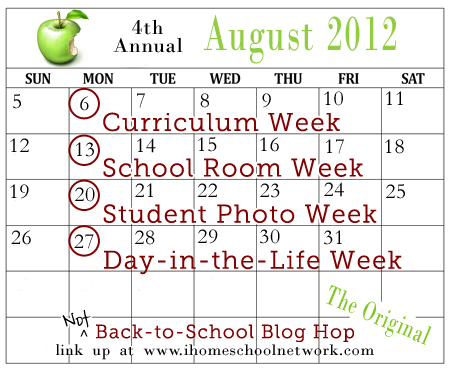 This post is linked to the iHomeschool Network: Not-back-to-school Blog Hop.