Described as "The Preeminent Internet Publisher of literature, reference and verse, providing students, researchers, and the intellectually curious with unlimited access to books and information on the web, free of charge." Bartleby.com is a website to visit. Also included are anthologies of poetry, fiction and non-fiction orations, essays, journals and so much more!
Digital Dutch is the the online Unit converter to help you convert almost anything to almost anything else. Great resource for homeschool moms!
Wordsmyth Children's Dictionary offers a simplified dictionary explanation for younger students, along with standard dictionary interpretations for older learners. Need a thesaurus? Each definition includes a handy synonym list!
Also included:
Quiz maker

Glossary maker

Puzzle Solver

antonyms

real audio pronunciations

new images and animations

thousands of new example sentences

a new entry presentation, and more.
Quoteland.com is one of the best online resources for finding and researching quotes. Explore the multi-media reference library and discussion groups too!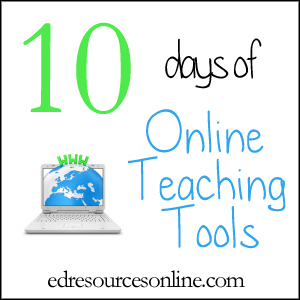 The 10 Days Series is organized by iHomeschool Network, a collaboration of outstanding homeschool bloggers who connect with each other and with family-friendly companies in mutually beneficial projects. Visit us on Facebook, Pinterest, and Twitter. And of course, click the image below to visit all the 10 Days posts from these homeschool moms of the iHomeschool Network.