One of the biggest challenges with using online resources is remembering all the great resources you've found. You cannot use it, if you don't remember it, right?
Here are some online tools you can use to keep track of the great finds you discover on your own, and hopefully during this series.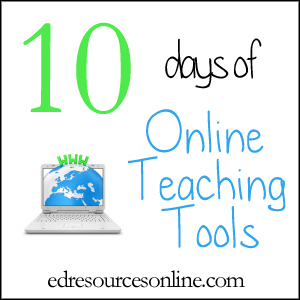 Evernote
Evernote is my favorite choice for saving great resources. With Evernote, all of your notes, web clips, files and images are made available on every device and computer you use. Plus, you can SHARE them with friends! There is so much that Evernote can do that there is even an Evernote for Dummies book or you can read How to Organize Evernote for maximum efficiency by Michael Hyatt.
Formerly Read it later
,
you can save articles, videos, or pretty much anything into your pocket. Items can be saved to your pocket from your browser, via email or over 300 apps (twitter, flipboard, pulse, zite etc)
.
Once it's in your pocket you can view it from your computer, phone, Kindle or tablet—no internet connection needed!
Instapaper is an incredibly simple tool for saving web pages to read later. Like Get Pocket (but easier to use) you can also access to read later from your computer, Kindle, iPhone, and iPad. Items can also be categorized in folders. From the website you may also choose to download in paper format and print if you prefer.


Pinterest
Use Pinterest to keep track of your favorite finds by creating a board ("Online Resources") or multiple boards (divided by categories). Pinterest is easy to set up and allows you to share your resource finds with others. The downside is that you will have to click a few times to get back to your resource, and if it was an article that was removed you won't be able to access it again.
Paper / Index Files
If you are new to using Online Tools and the idea of another Online tool to manage your 'online tools' seems overwhelming at the moment, you can also keep track of your favorite resources the old fashioned way—with pen and paper. Just use a simple spiral binder or a card catalog with resources divided by subject or category.
The 10 Days Series is organized by iHomeschool Network, a collaboration of outstanding homeschool bloggers who connect with each other and with family-friendly companies in mutually beneficial projects. Visit us on Facebook, Pinterest, and Twitter. And of course, click the image below to visit all the 10 Days posts from these homeschool moms of the iHomeschool Network.
You'll be blessed with tips on how to handle bad days, cultivating curiosity, teaching with Legos, and much much more!