Unless you are new to Twitter, you've probably seen your fair share of hashtags, even if you weren't entirely sure what they were for. If this is you, don't worry, you aren't alone. Many Twitter users use hashtags in non-traditional ( ineffective) ways.
Simply put, the # symbol, commonly referred to a hashtag, is used to mark a keyword or topic within a tweet. Twitter users can then follow these hashtag discussions (also twitter parties or chats) if they choose. It also marks the tweet when someone is doing a search on Twitter for a particular keyword.
2 Common misuses of Hashtags on Twitter
One of the most common ways is as a sign of humor: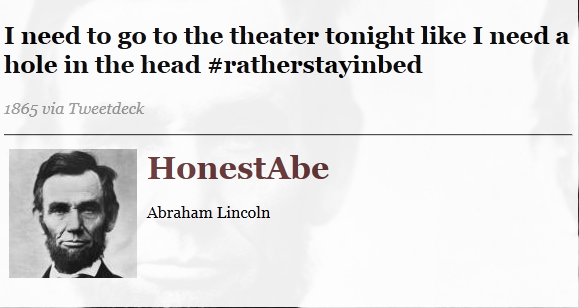 Create your own Fictional Status update using Twister
While funny, this can be confusing for some and it also down plays the key purpose of using a #hashtag.
Another popular misuse of a Twitter #Hashtag is to simply make one up. While clever, if you are the only one using a particular hashtag this is also ineffective, because no one else will see it.
Why you should use Twitter Hashtags
Using a Twitter #Hashtag within your tweets broadcasts your tweets to a wider audience, outside of your existing followers. This essentially lets other Twitter Users, with shared interests, know that you're out there and makes it easier for them to join in.
Most importantly though, it allows you to participate in discussions on a larger scale, outside of your existing network and this allows you to network more effectively.
By knowing how to use popular hashtags in your own tweets and searches you will be able to: share content, learn about new resources and keep up-to-date on real issues/challenges affecting the education community.


Here are 23 Best Education Hashtags to use on Twitter, why not start using them today?