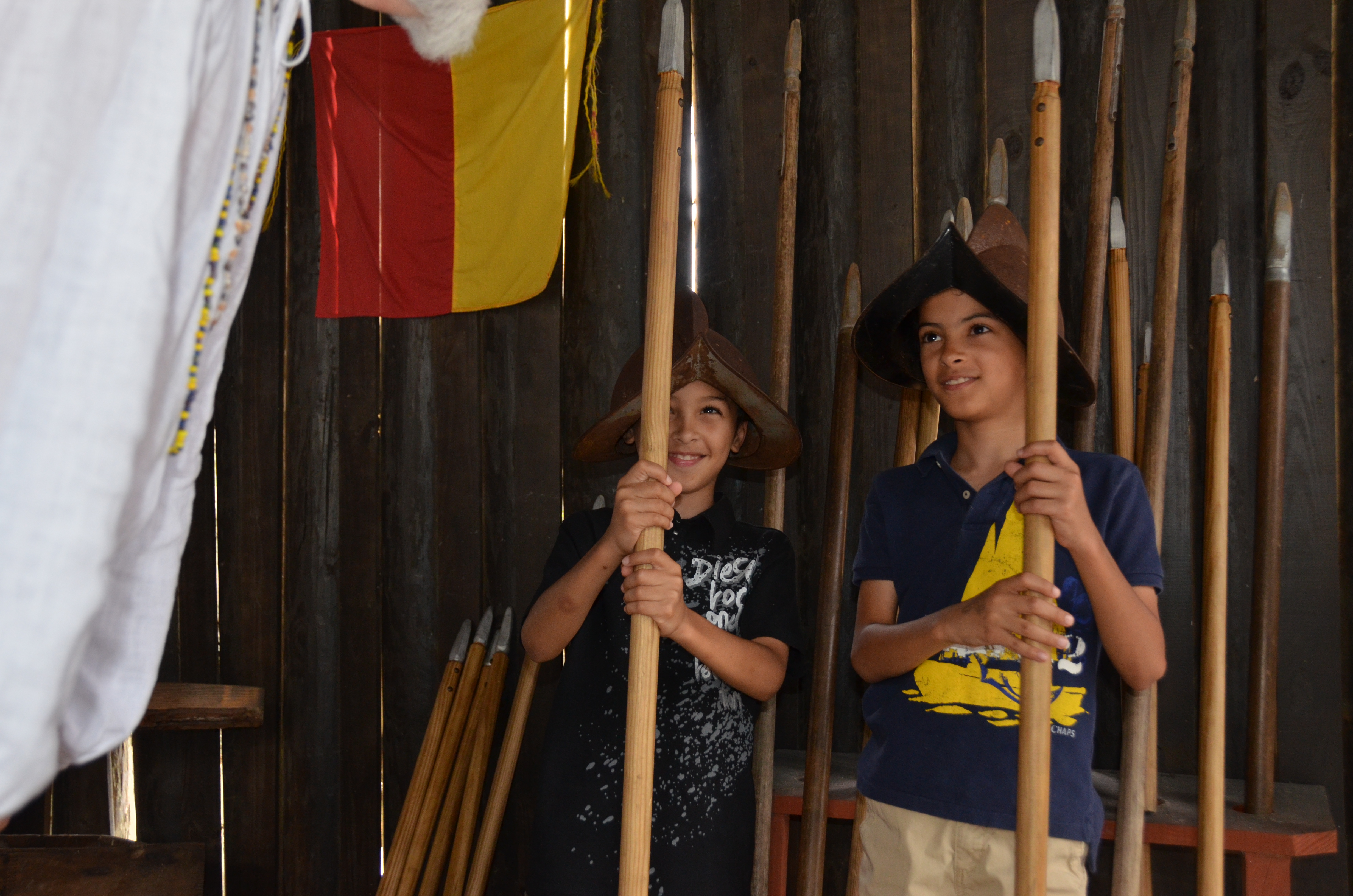 I'm so glad that we didn't bypass Fort Menendez at the Old Florida Museum on our recent trip to St. Augustine.   When we arrived I started to worry about the educational content because it appeared small from the outside (very deceiving) and I wasn't sure how I felt about "actors" as your tour guide.  My fears were immediately put to rest when a family exiting the museum exclaimed,  "You're going to have a GREAT time" and so we ventured on.
The museum offers a "hands-on experience that allows guests to become settlers and live in Florida's past" and that is exactly what we did.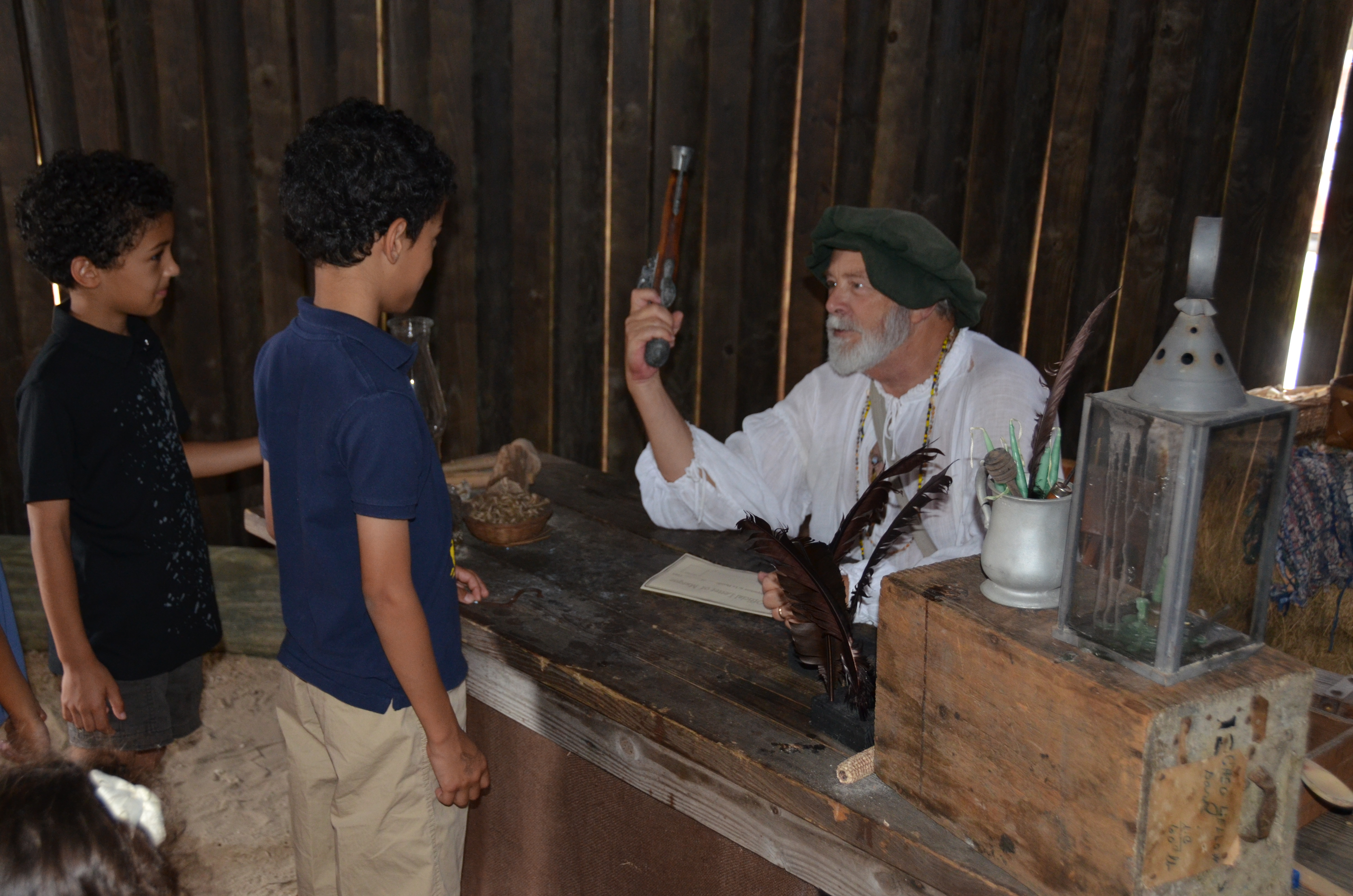 Upon arrival we were given an "orientation" along with our papers and some coins to get us started in the new world.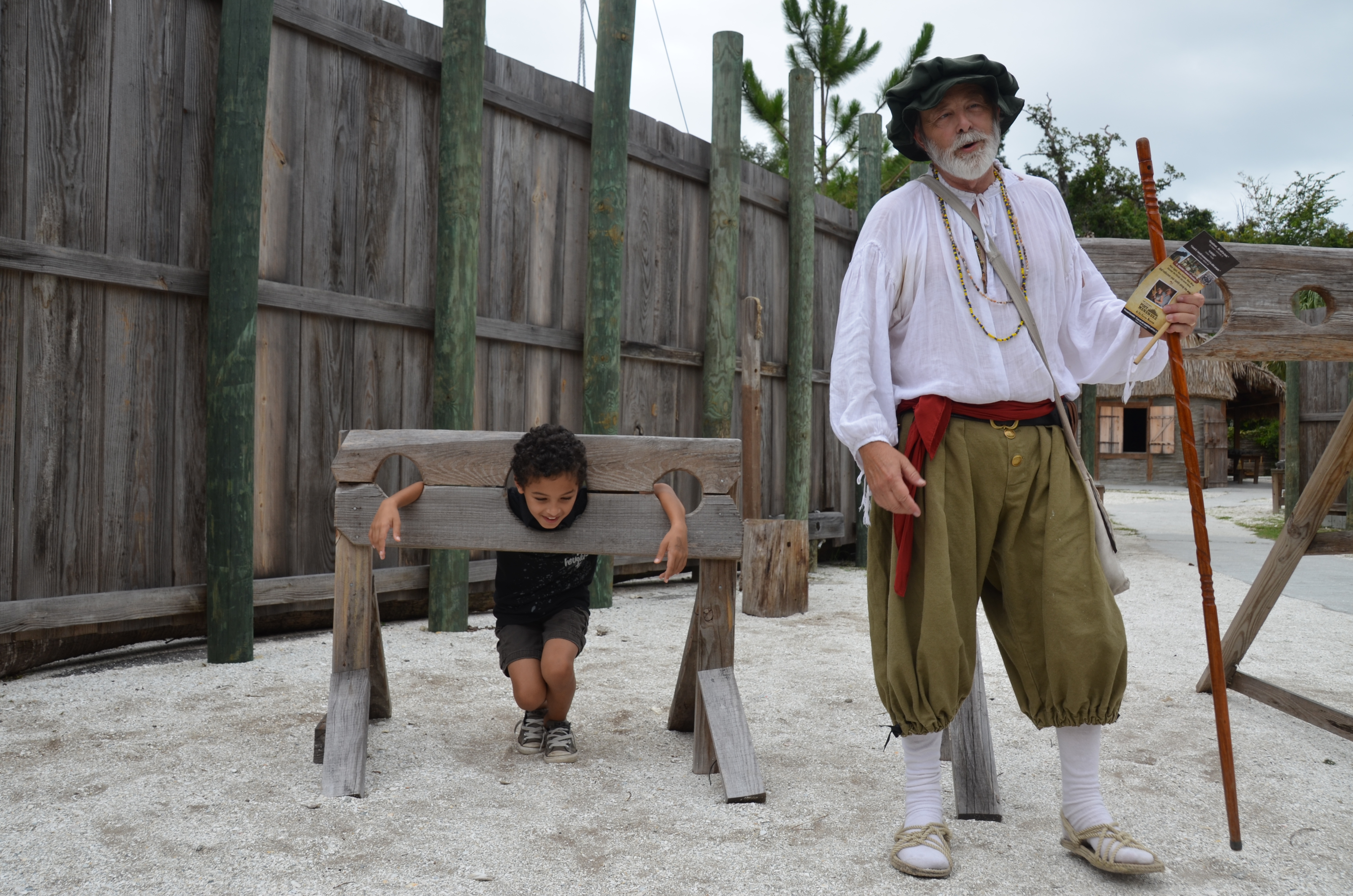 Jobs were given out and those who didn't take it, or the rules seriously, were made an example of (all in good fun).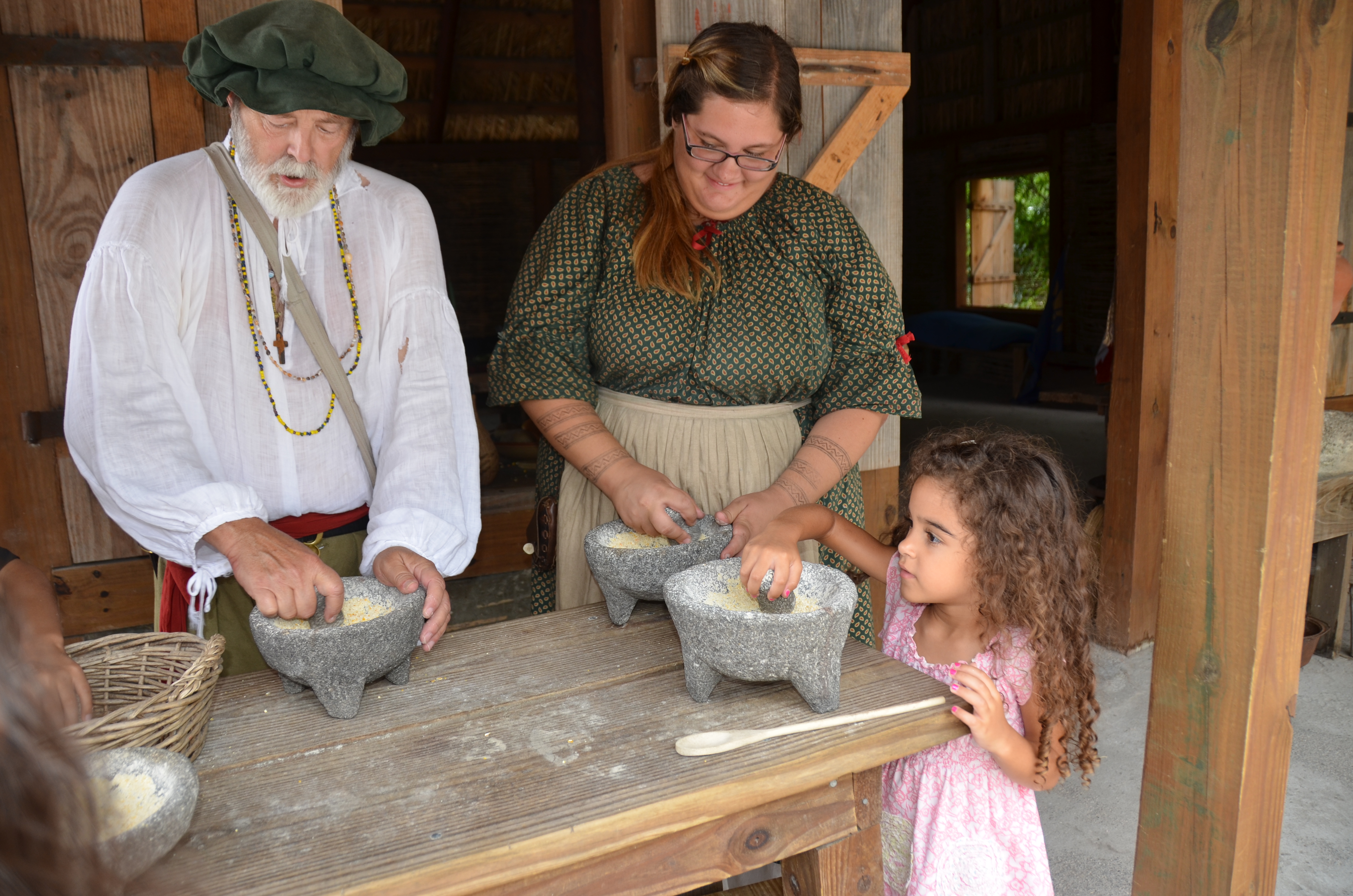 Cooks learned how to prepare the corn to make tortillas.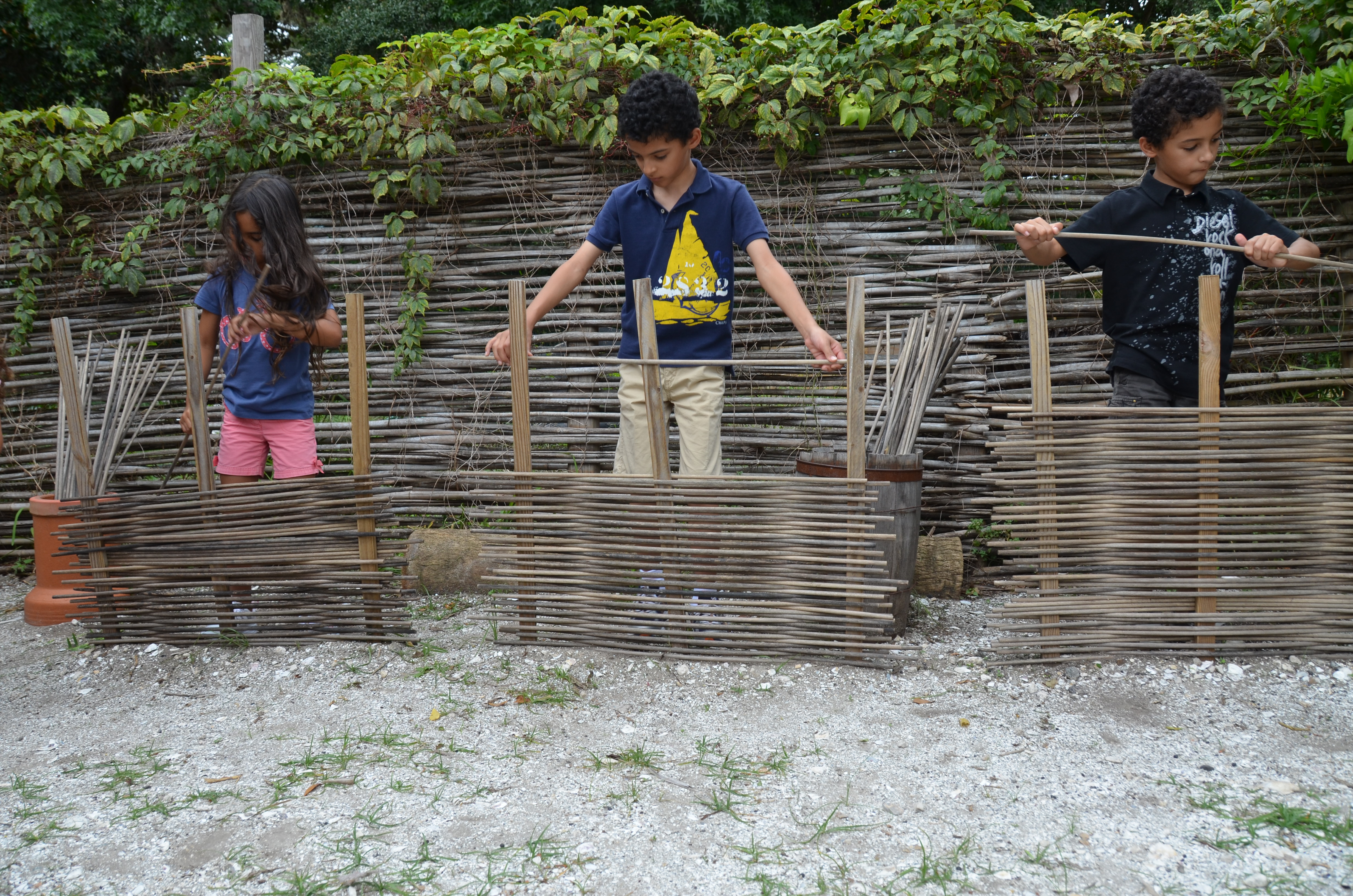 Carpenters learned how to make fences …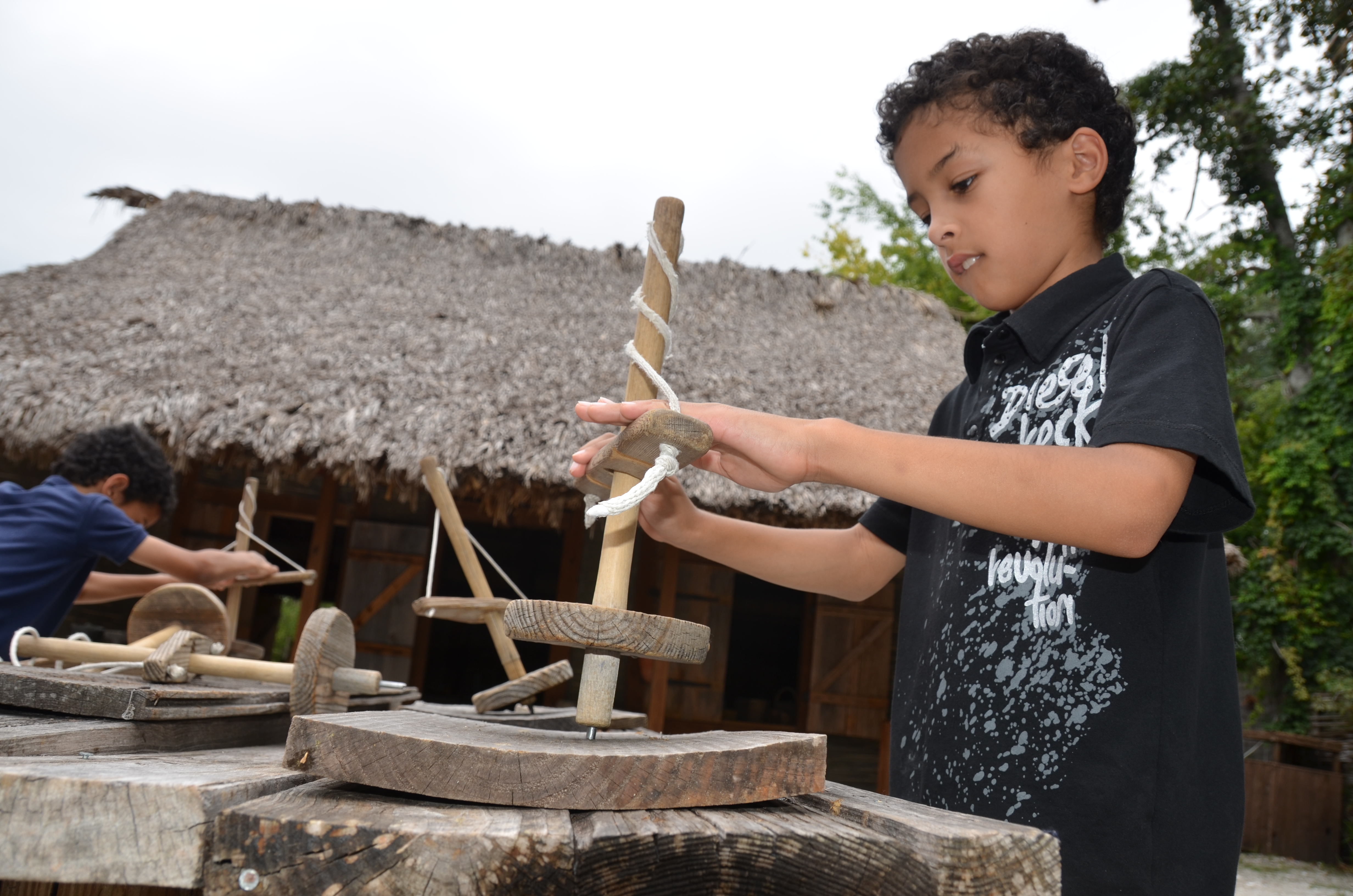 and use tools for drilling.  There is a trick to using this simple tool and it took a few tries to get it down, and then it became somewhat addicting as the boys kept returning to practice their new found skill.
Other hands-on activities included: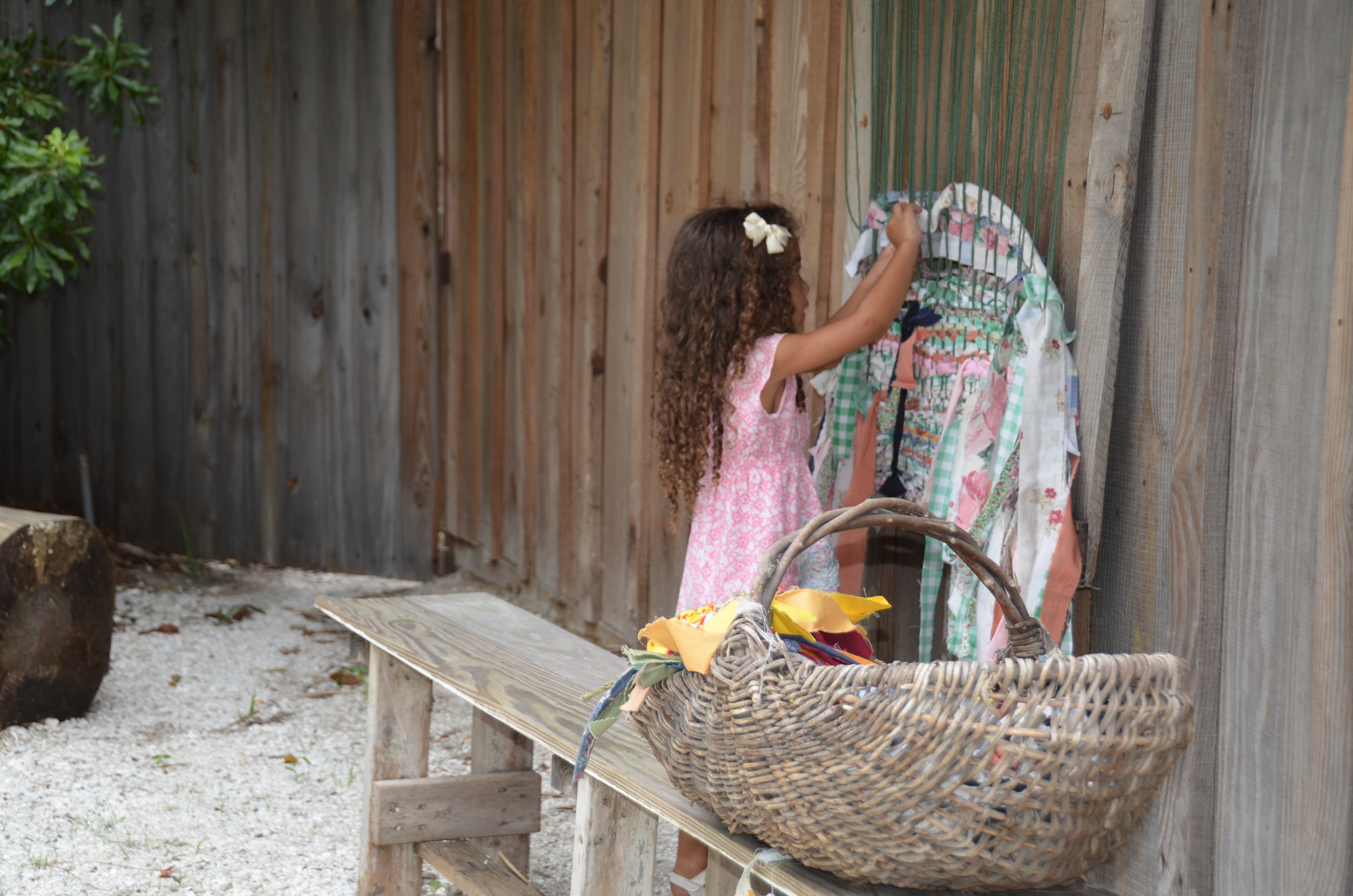 Rug making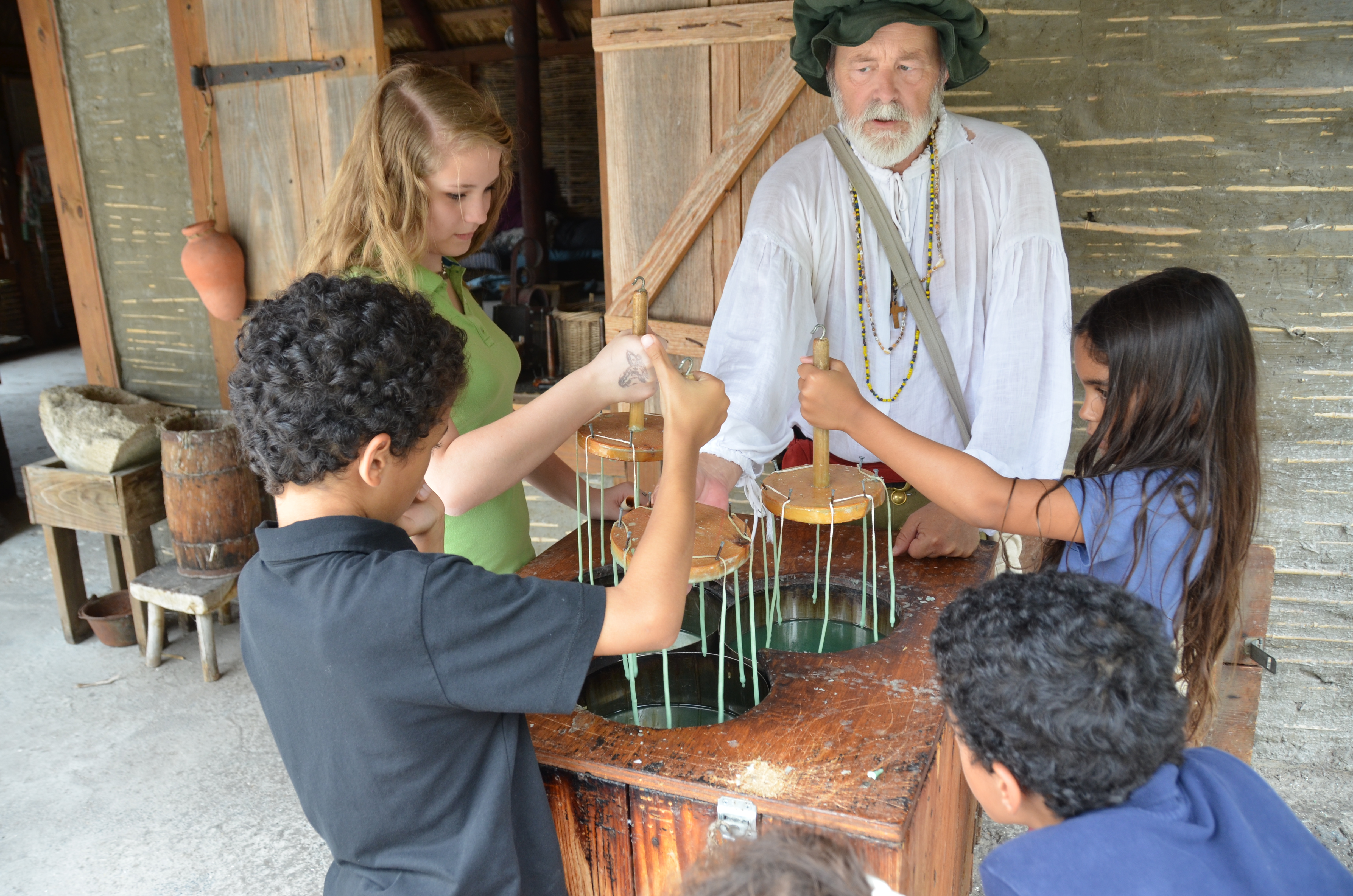 Candle Making
In addition to learning about the skills and jobs that were required to be a Florida Settler, the kids also learned about some of the games that were played.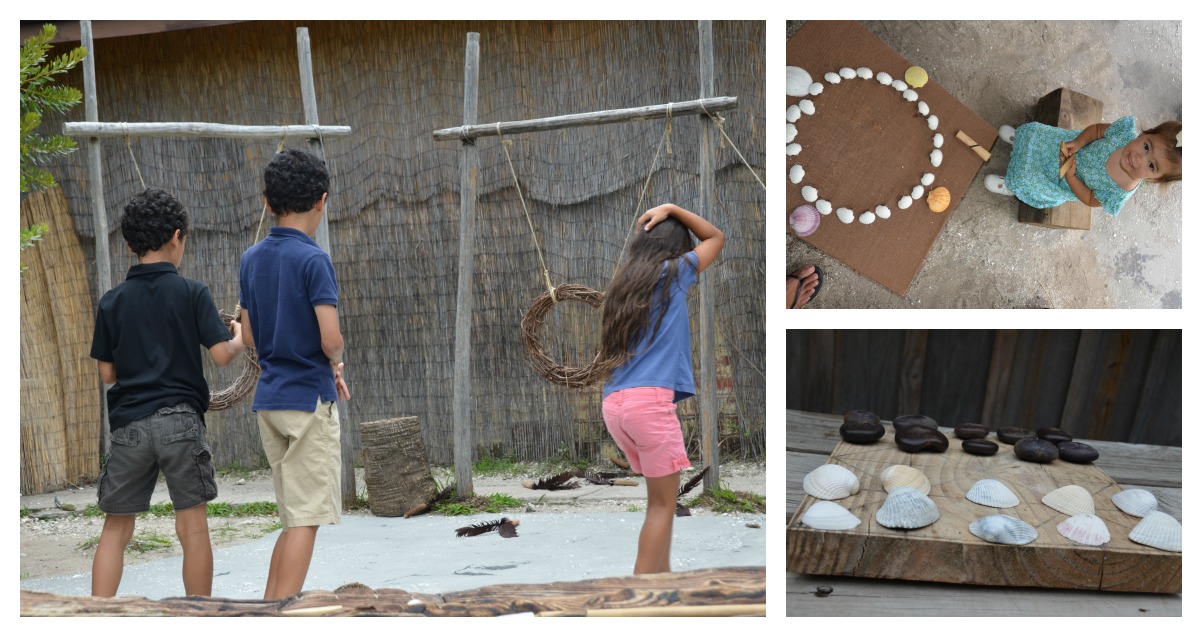 We had a wonderful time and it was a fantastic experience that truly allowed to the children to experience life as an early Florida settler.