I attended the Florida Educational Technology Conference  (FETC) in Orlando, Florida for the first time this year.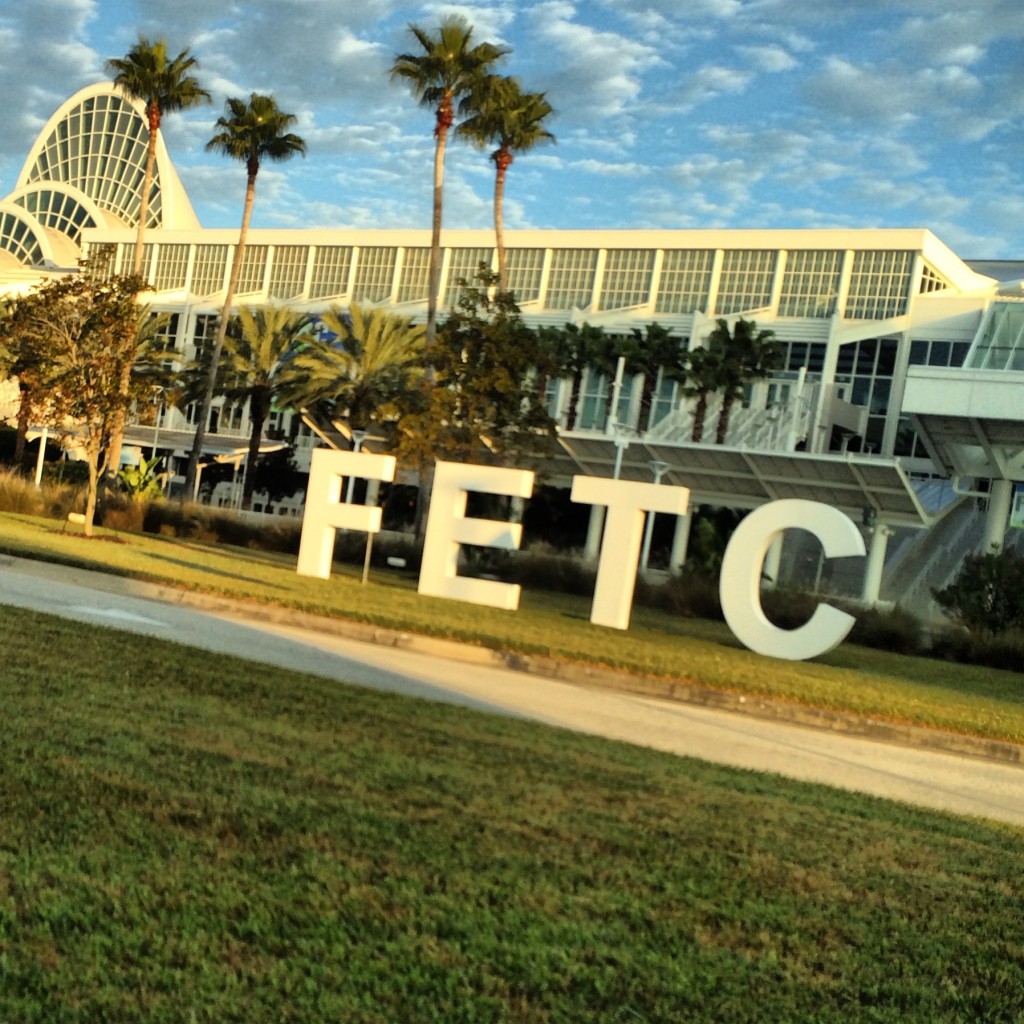 FETC  is one of the largest, conferences in the United States devoted to educational technology.   The purpose of the conference is to to provide an opportunity for educators to learn more about the latest technologies available in education and how they can implement them effectively across the curriculum.  The conference covers K- College!
With over 200 concurrent sessions, 150 professional development workshops, keynotes and over 275,000 square feet of exhibit space, the conference is at first glance a little intimidating for a newbie.  However, I found the staff, speakers, & exhibitors to be friendly and professional.  Everyone who attends this conference is serious about changing education through technology.  I didn't want the conference to end.
Tips for attending FETC
Download the App.  Most conference apps are hardly worth the time and effort it takes to download and set up the app. Not so with the FETC app.  I found myself referring to it constantly and saw many others doing the same.  Everything you need is on the app, and it even sends you alert messages throughout the conference.
Stay in a hotel that is directly connected to the Orange County Convention Center.   It makes getting to/from the conference that much easier and if you need a break it's a simple walk back to your room.  I stayed at the Orlando Hilton and had a great experience.
 What to pack for FETC
Bring Snacks.  While there are a lot of various food and beverage options inside the exhibit hall, it's slim pickings in the conference area.  So bring something to snack on in-between sessions.
BYOD.  Bring your own devices.  Some of the workshops require you to BYOD.  My suggestion is to bring an iPad and a laptop (along with all your charging accessories) as some presenters had presentations using Flash (so not accessible on iPad) while others gave presentations that utilized apps from an iPad.  Be prepared for both and you'll do great.
Don't forget your Smart Phone.  You'll want to scan QR Codes, snap pictures/video of interesting things in the exhibit hall, access the FETC App and of course connect with others at the conference, or at home, during breaks.
Bring a Backpack or Rolling cart.  During the conference you'll get handouts, catalogs, and giveaways that you'll need to stash along with your electronic devices and snacks.
Cash.  Bring Cash for the vending machines and food stations in the exhibit hall.  There are ATM's conveniently located throughout the Orange County Convention Center for your convenience.