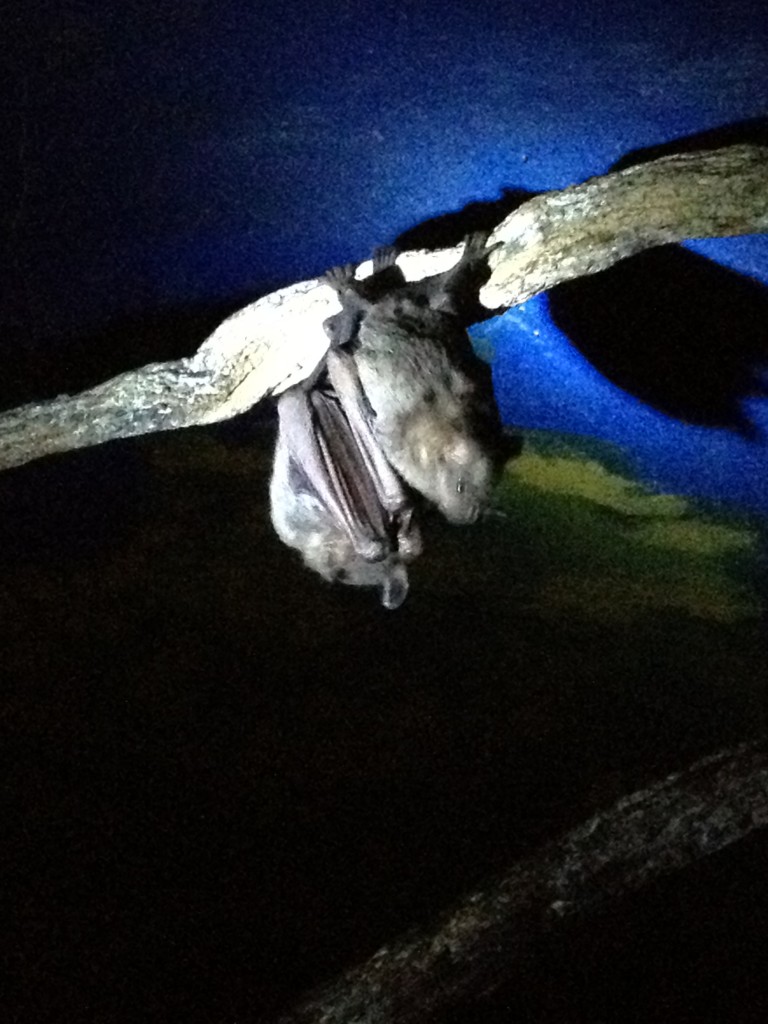 Our interest in bats was sparked after our trip to Austin, Texas where we were able to visit the largest urban bat colony in the United States under the Congress Avenue Bridge.
After doing some preliminary research I knew that  we needed to visit the Bat Jungle in Monteverde.  Unfortunately, after a 3.5 hour drive (most of it on a bumpy unpaved road) the children were somewhat exhausted from traveling and  didn't ask as many questions as they normally would have.  Nevertheless, our tour guide was extremely knowledgeable and thorough so  we enjoyed our visit and learned a few more interesting facts about bats.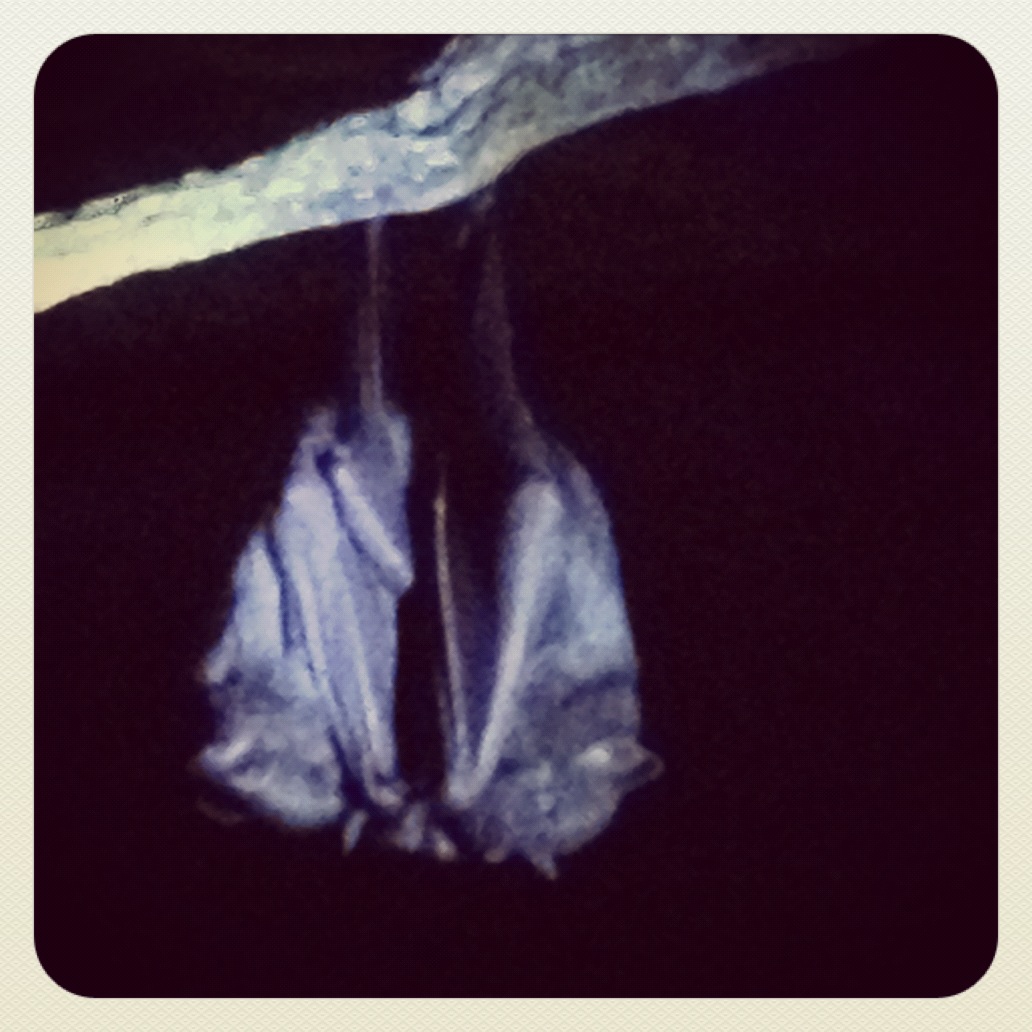 The hands-on exhibit area itself is small, but noteworthy.  It offered a  good selection of hands-on learning opportunities that illustrated important facts about bats.  Highlights included the opportunity to try on some bat ears and get a sense of a bats incredible hearing ability.
Three scales were also on hand for weighing yourself to find out how many bananas, pounds of insects or liters of blood you might need to consume each night if you were a bat.
Pixie determined that she wouldn't like to be a bat at all after hearing how many pounds of insects she would have to eat nightly…but it really made me appreciate bats and how much they help the environment.
Sadly, we weren't able to see any Tent Bats in the exhibit but we were able to see Hummingbird Bats and Jamaican Fruit bats which were very interesting.  Insect eating bats are not on display because of the difficulty in providing food for them. It's virtually impossible to provide the quantity of live insects they would require on a daily basis!
Did you know that most Hummingbird feeders feed Hummingbird bats at night?
You can view a virtual tour of the Bat Jungle here.
We enjoyed our visit to Bat Jungle and would recommend it to others traveling to Costa Rica who may be interested in learning more about bats.  We are even considering  installing a bat house in our backyard.  It would not only be interesting to observe but it would also help us combat the mosquitoes that have been ruining our evenings outdoors!
You can learn more about bats and explore the Bat Curriculum on the Bat Conservation International website.