When our oldest children started Kindergarten I started them off with the Handwriting without Tears Curriculum and haven't looked back since.  If you use the Handwriting Without Tears Curriculum and method for teaching handwriting and own an iPad, you will want to download the Wet-Dry-Try Capital Letters and Numbers App.
The iPad follows the teaching method (with the exception of the prompt, "Frog jump up") for writing Capital Letters and Numbers using the Wet-Dry-Try board.  First, the instructor demonstrates Number/letter formation using a wet sponge.  The child then follows the outline with a dry sponge and then chalk.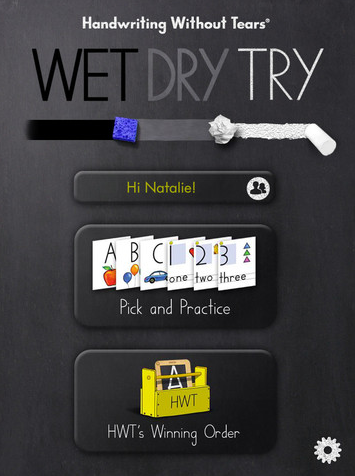 The program allows you to enter the names of multiple students and it will save/track their progress and earned Stars.  The starting board lets you pick your Capital Letter or Number to practice or to follow the recommended HWT's Winning order for learning proper letter and number formation.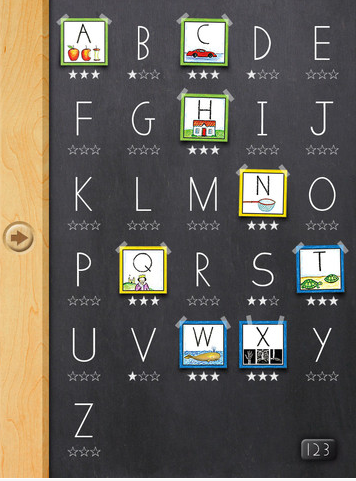 Once a child masters the letter formation 3 times they get a star and a letter card displayed on the page.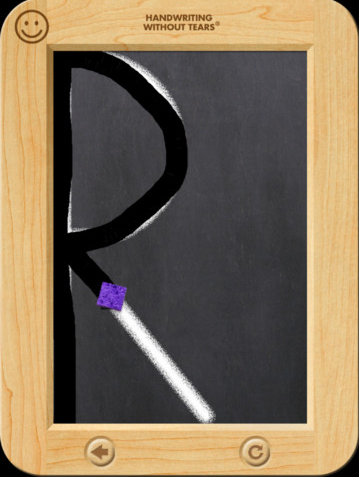 The Wet Sponge is used to model the correct letter formation by the "instructor".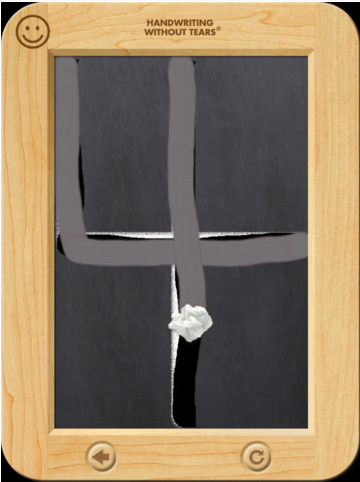 The child is then asked to repeat making the letter/numeral with a dry towel.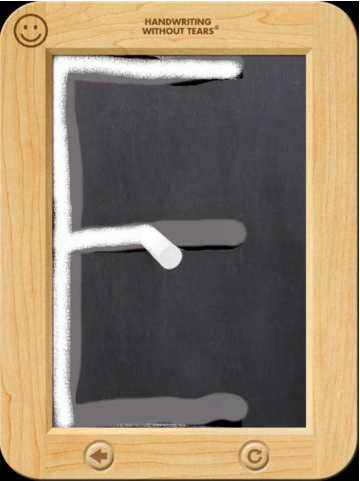 The child then completes the letter again using a piece of chalk.
(Once one stroke is complete the chalk automatically jumps to the next position to continue)
We are using this as a learning center activity in our homeschool.  Although we have the Wet-Dry-Try board and materials I like that Pixie can work independently using the iPad and has a visual record of her progress.  The only tip I would mention is to encourage your child to continue the letter all the way to the bottom (or top) of the board.  Otherwise it will count as an error and in our case, that resulted in quite a few tears!
Disclaimer:  I was selected as an existing user of the program to receive a complimentary copy of  the Wet-Dry-Try App for review.  All opinions are my own.  We have been using the program (and blogging about it) since 2008.